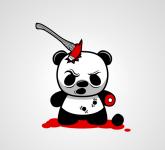 FilmCrave Points
| Activity | Points |
| --- | --- |
| Total Ratings | 9 |
| Total Reviews | 9 |
| Total Lists | 4 |
| Total Plots | 0 |
| Total Points | 81 |
Latest Friends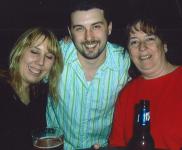 Josh C
Producer
PandaMonium's Information
Ranking Status: TV Extra
Gender: Female
Interests: Horror, history, and pandas.
Movie Profile
Film I Love: Frankenstein (1931)
Favorite Genre: Horror
Least Favorite Genre: Sport
Favorite Director: Stanley Kubrick
Least Favorite Director: Roland Emmerich
Movie Quotes: "Do you know what the most frightening thing in the world is? It's fear." - Peeping Tom (1960)

"Don't you blame the movies! Movies don't create psychos! Movies make psychos more creative!" - Scream (1996)

"Oh, no tears please. It's a waste of good suffering." - Hellraiser
Latest Movie Review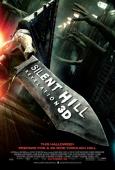 Silent Hill: Revelation 3D
What a Wasted Opportunity ...

Oh dear. What a mess. As a massive SILENT HILL nerd who has played SILENT HILL 3, the game upon which SILENT HILL: REVELATION is based, approximately ninety bajillion times, I certainly did feel that this film was made especially for me. It was fan-service porn, a string of obscure SILENT HILL references that no one who hasn't obsessively poured over the series would possibly pick up on. And that was all it was. Unfortunately, that was not enough. While SILENT HILL 3 certainly had the potential to be adapted into a fantastic and disturbing feature film that touched on complex religious themes, what came out was a rambling mess that I can only imagine was completely incoherent to anyone not a fan. Characters literally have to be sat …