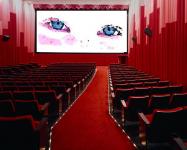 FilmCrave Points
| Activity | Points |
| --- | --- |
| Total Ratings | 495 |
| Total Reviews | 0 |
| Total Lists | 6 |
| Total Plots | 4 |
| Total Points | 549 |
Latest Friends
Alex
Movie God
laaas's Information
Ranking Status: Director
Name: Lois
Gender: Female
Current Area: Englewood, CO
Home Town: Washington, D.C.
About Me: I am a movie fan not a film critic. Every once in awhile I will share an opinion though.
Interests: Adventures; Golden Age of Hollywood; Black and White movies
Movie Profile
Film I Love: Casablanca
Film I Hate: Pulp Fiction
Guilty Pleasure: Hollywood musicals from the 30s-50s
Favorite Genre: Adventure
Least Favorite Genre: Horror
Favorite Actors: Humphrey Bogart, Cary Grant, James Stewart, Tom Hanks
Favorite Director: Alfred Hitchcock
Movie Quotes: We're gonna need a bigger boat.

I'd kiss ya but I just washed my hair.

The calla lilies are in bloom again; such a lovely flower; suitable for any occasion...
Recent Comments