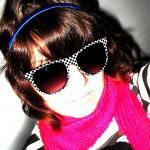 FilmCrave Points
| Activity | Points |
| --- | --- |
| Total Ratings | 1,785 |
| Total Reviews | 19 |
| Total Lists | 20 |
| Total Plots | 42 |
| Total Points | 2,054 |
Latest Friends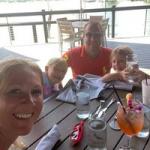 Alex
Movie God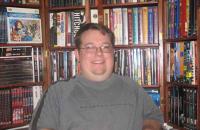 Chris Kavan
Movie God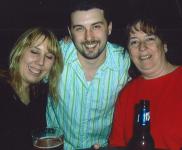 Josh C
Producer
Daniela Moraes's Information
Ranking Status: Producer
Name: Daniela Moraes
Gender: Female
Current Area: Austin, TX, United States
Home Town: Andirá, Brazil
Movie Profile
Film I Love: Labyrinth (1986)
Film I Hate: She's The One (1996)
Guilty Pleasure: Flash Gordon (1980)
Favorite Genre: Fantasy
Least Favorite Genre: Western
Favorite Actors: Rex Harrison, Vivien Leigh, Rutger Hauer, Jed Wolfdog
Least Favorite Actors: Tom Cruise, Christian Bale, Natalie Portman, Julia Roberts
Favorite Director: Alfred Hitchcock, John Landis
Least Favorite Director: Michael Bay, Rian Johnson
Movie Quotes: "Madge: I'd like to kiss you, but I just washed my hair." The Cabin in the Cotton (1932)

"Marion Cobretti: You're the disease, and I'm the cure." Cobra (1986)

Gordon is alive...
Latest Movie Review

Brazilian Star Wars ( Os Trapalhões na Guerra dos Planetas )
Brazillian Sci-Fi...yup

"Brazillian Star Wars"! Really FilmCrave? That's not what I intended when I requested this movie :P . But it is a Star Wars parody nonetheless, anyways, if you are looking for a 70s trash sci-fi (and what's better: foreign) then this is the movie for you, oh well, there are lots of "better" trash sci-fi films out there, but this is an amusing title and can even be fun to watch. I like this movie because it's obviously part of my childhood, but if you want something more well-written, and that even makes sense, so stay away of this title.
Recent Comments