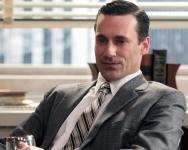 FilmCrave Points
| Activity | Points |
| --- | --- |
| Total Ratings | 627 |
| Total Reviews | 2 |
| Total Lists | 4 |
| Total Plots | 1 |
| Total Points | 647 |
rblazina's Information
Ranking Status: Director
Name: Rick Blazina
Gender: Male
Current Area: Welland
Home Town: Welland
Education: B.Comm (Honours Business Administration) with a focus in Marketing and a minor in Applied Information Technology from the University of Windsor.
About Me: I like to watch films.
Interests: Film, Television, Music, Media, Video Games, Reading, Writing
Movie Profile
Film I Love: This Is Spinal Tap
Film I Hate: Cloverfield
Favorite Genre: Comedy
Least Favorite Genre: Horror
Favorite Actors: Zach Braff, Neil Patrick Harris, Natalie Portman, Michael Cera
Favorite Director: Kevin Smith
Latest Movie Review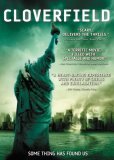 Cloverfield
Not pleased.

Here are my thoughts on the movie from when I saw it in theatres, I found this on my old blog: The only reason I wanted to see this movie is to see it before the novelty of it wore off. I wasn't expecting much from it going in, and going out I came out with less. It is one of the worst movies I've seen. I'll try to do this review without giving the plot away since it is a new movie and most probably haven't seen it though I don't recommend it. First of all, is this movie supposed to be a monster movie or a character-driven romance story? The characters aren't developed but they are focused on more then the monster which is what I thought the movie was supposed to be about. The idea of the hand-held camera is not original (see: …