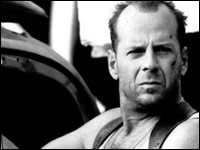 FilmCrave Points
| Activity | Points |
| --- | --- |
| Total Ratings | 1,197 |
| Total Reviews | 1 |
| Total Lists | 40 |
| Total Plots | 0 |
| Total Points | 1,573 |
Latest Friends
Alex
Movie God
IndieFan24's Information
Ranking Status: Producer
Name: Jesse Faver
Gender: Male
Current Area: Las Vegas, NV
Home Town: Puyallup, WA
Education: I'm a Junior at UNLV getting a degree in Fine Arts for Film.
Employer: Suncoast Movie Store
Position: Assistant Manager
About Me: I am currently attending UNLV in Las Vegas. I am a studying Film and hope to graduate in 2010. After school I would like to move to Los Angeles and start my career as a filmmaker. I want to one day be a screen writer and a director.
Interests: Movies obviously, I love reading about them, watching them and making them. I also enjoy listening to music, especially indie rock or classical. I love reading books of any kind whether it be non fiction or fiction. Hopefully one day i'll be able to travel the world because I love studying different cultures and history.
Movie Profile
Film I Love: (500) Days of Summer
Film I Hate: I Love You, Beth Cooper
Guilty Pleasure: Zoolander
Favorite Genre: Comedy
Least Favorite Genre: Horror
Favorite Actors: James Stewart, Robert De Niro, Johnny Depp, Kate Winslet
Least Favorite Actors: David Caruso, Paul Walker, Katherine Heigl, Hilary Swank
Favorite Director: Woody Allen
Least Favorite Director: Bret Ratner
Movie Quotes: "Hello. My name is Inigo Montoya. You killed my father, prepare to die." Princess Bride

"My grammy never gave gifts. She was too busy getting raped by Cossacks." Annie Hall

"Marriage is like an unfunny version of 'Everybody Loves Raymond', but instead of lasting 20 minutes, it lasts forever." Knocked Up
Latest Movie Review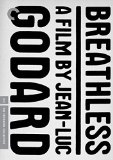 Breathless ( À Bout de souffle )
French New Wave Begins

The French New Wave comes out in full effect with Jean-Luc Godard's Breathless, a revolutionary movie that dares to be different from the "Traditional Cinema" of past French filmmakers. The story is simple and to the point, a free spirited yet violent man kills a police officer and flees to Paris. He finds a girl he believes he loves and tries to take her with him as he attempts to leave to Rome. But Godard doesn't care much about the plot instead he develops the characters as the focal point of the story. With a tip of the hat to hollywood movies and actors (especially Humphrey Bogart), Godard wants the audience to know that the movie isn't real life. Godard would never conform to society or the studios, and because of this we are …
Recent Comments