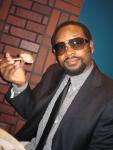 FilmCrave Points
| Activity | Points |
| --- | --- |
| Total Ratings | 2 |
| Total Reviews | 2 |
| Total Lists | 3 |
| Total Plots | 0 |
| Total Points | 31 |
Latest Friends
Kuma's Information
Ranking Status: Aspiring Actor
Name: Anthony Washingtoon
Gender: Male
Current Area: Brooklyn, NY
Home Town: Kansas City, MO
Education: BA English, MFA and MPA.
Employer: A Department of New York City Government
Position: Being a Politician (Enough Said) - I work hard.
About Me: I was an English (Creative Writing) major in undergrad and earned my first masters in Creative Writing, so I have a love for rich and unique dialogue that is found in independent films. I have often thought about becoming writing a script, but I think I will stick to poetry and let other people make movies so I can watch them.
Interests: Movies, movies, cooking, reading, writing, running, people watching, hanging out and meeting new people.
Movie Profile
Film I Love: Midnight Cowboy
Film I Hate: Monsters Ball
Guilty Pleasure: Shots of Patron
Favorite Genre: Documentary
Least Favorite Genre: Family
Favorite Actors: Jeffrey Wright, Michael Jeter, Denzel Washington, Seymoru Hoffman
Favorite Director: Coen Brothers
Movie Quotes: "I ain't a for real cowboy, but I am one hell of a stud." Midnight Cowboy

"I loved Sarah, Charles. It was mine, that love. I owned it. Even Sarah didn't have the right to take it away. I can love whoever I want... That was her business, not mine. You are what you love, not what loves you. That's what I decided a long time ago."

"Back and forth, forever" You and Me and Everyone We Know
Latest Movie Review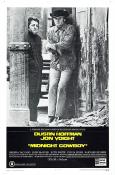 Midnight Cowboy
Setting Trends

This movie transcends time, for it is truly one of the greatest movies of friendship and survival to every be captured. It is not just not just the story of the two lonesome characters that have become the pariahs in the land of the American Dream, but is the story of New York City itself; an unforgiven antagist swallowing a million dreams at a time. The film introduced audiences to elements of New York City that before had not been truly captured. This evident in its initial X-rating (later given an r-rating) after it had one the Oscar in 1969), where the themes of male prostitution, sexual exploitation, rape and drugs were still difficult for many moviegoers to comprehend. This movie paved the way for many of its successors: My Own …
Recent Comments