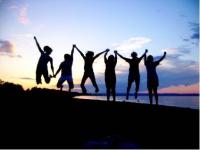 FilmCrave Points
| Activity | Points |
| --- | --- |
| Total Ratings | 364 |
| Total Reviews | 7 |
| Total Lists | 5 |
| Total Plots | 0 |
| Total Points | 425 |
littlebirrdie's Information
Ranking Status: Movie Star
Name: Libby Nelson
Gender: Female
Education: Just Graduated
Employer: Marcus Theatres
Position: Assistant Manager - Sell Tickes, concessions, clean theatres and project.
Interests: Movies....music...soccer....
Movie Profile
Film I Love: The Godfather
Film I Hate: Blades of Glory
Guilty Pleasure: Tommy Boy and Breakfast at Tiffany's
Favorite Genre: Comedy
Least Favorite Genre: Western
Favorite Actors: Mark Walhberg, Cary Grant, Audrey Hepburn, Julia Roberts
Movie Quotes: "It takes four seconds to walk out that door, I'll give you two!" Breakfast at Tiffany's

"Here to looking at you,kid" Casablanca

"You've got to ask yourself one question: 'Do I feel lucky?' Well, do ya, punk?" Dirty Harry
Latest Movie Review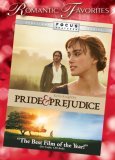 Pride and Prejudice (2005)
Absolutly loved this movie. Keira Knightley did an excellent job playing Elizabeth Bennet.
Recent Comments