FilmCrave Points
| Activity | Points |
| --- | --- |
| Total Ratings | 1,079 |
| Total Reviews | 4 |
| Total Lists | 17 |
| Total Plots | 5 |
| Total Points | 1,226 |
Latest Friends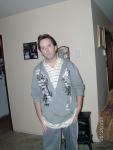 Kyle(The Rebel)
Producer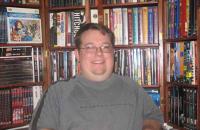 Chris Kavan
Movie God
Strangebird's Information
Ranking Status: Producer
Gender: Female
Current Area: Bardstown, KY
Home Town: Hollywood, FL
Movie Profile
Film I Love: Gigi, The Exorcist, Jaws, Elephant Man
Film I Hate: Close Encounters, old werewolf movies, Let's Scare Jessica,
Guilty Pleasure: Serial killer books, movies, etc.
Favorite Genre: Crime
Favorite Actors: Johnny Depp, Gene Hackman, Michael Caine, Ed Harris
Least Favorite Actors: Jack Nicholson, Tom Cruise, Nicholas Cage, Harrison Ford
Favorite Director: Steven Spielberg
Least Favorite Director: Spike Lee
Movie Quotes: "Abby, Abby Normal"-Young Frankenstein

"Go that way, really fast. If something gets in your way, turn."- Better Off Dead

"Excuse me stewardess, I speak jive."- Airplane
Latest Movie Review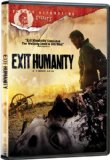 Exit Humanity
Very interesting take on the whole Zombie-undead genre. While this is definitely a low-budget production, it was craftly filmed. The main character does a pretty good job of it, but I thought the supporting cast the better actors, especially fun to see Dee Wallace again. And I appreciated the somewhat plausible storyline.
Fav. Scary Movies that truly frightened me.
Recent Comments