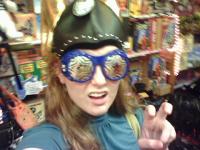 FilmCrave Points
| Activity | Points |
| --- | --- |
| Total Ratings | 73 |
| Total Reviews | 8 |
| Total Lists | 5 |
| Total Plots | 3 |
| Total Points | 159 |
caitiethegreatie's Information
Ranking Status: Rising Star
Name: Caitlin Michie
Gender: Female
Current Area: Austin, TX
Home Town: Marble Falls, TX
Education: some college.
About Me: i like to describe myself in small boxes.
Interests: small boxes.
Movie Profile
Film I Love: Benny and Joon
Film I Hate: The Notebook
Guilty Pleasure: Legally Blonde
Favorite Genre: Comedy
Least Favorite Genre: Western
Movie Quotes: Sam: You don't like raisins? Joon: Not really. Sam: Why? Joon: They used to be fat and juicy and now they're twisted. They had their lives stolen. Well, they taste sweet, but really they're just humiliated grapes. I can't say I am a big supporter of th
Latest Movie Review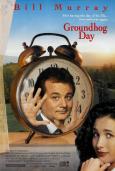 Groundhog Day
The plot is not terribly original, nor does it make any particular iota of sense. However, the humor is clever, Bill Murray is hilarious and lovable, and ultimately, the sheer well-meaning of the film makes and incredibly endearing.