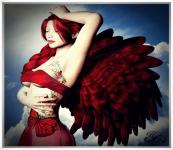 FilmCrave Points
| Activity | Points |
| --- | --- |
| Total Ratings | 0 |
| Total Reviews | 1 |
| Total Lists | 4 |
| Total Plots | 0 |
| Total Points | 13 |
Latest Friends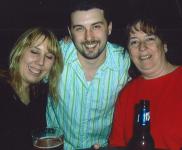 Josh C
Producer
Medusa63's Information
Ranking Status: Aspiring Actress
Gender: Female
Current Area: Leeuwarden
Home Town: Leeuwarden
Education: High school and college.. Masters in Forensic psychology but not working as such any more...
Employer: Free agent
Position: My own woman - As above...
About Me: Hey Yáll, As all of you here I'm a movie fan as if im not busy working or hanging out with friends, keeping house or play with my cat Auntie Bowey i watch movies... Working as a social worker with parents who are fighting to get their kids back with them keeps me pretty busy but i love making a difference in their lives and get the kids back safely with their moms and dads...
Interests: I read and watch movies... hanging out with friends and hanging out with my 20 old son... He and his sister are the loves of my life...
Movie Profile
Film I Love: The green mile, Avatar, The debaters, the collor purple
Film I Hate: copland
Guilty Pleasure: eating heaps of buthered saulty popcorn when watching a good movie
Favorite Genre: Fantasy
Least Favorite Genre: Western
Favorite Actors: Biran Denehey, Vincent Dinofrio
Favorite Director: Don't care as long it is a awesome flick
Movie Quotes: I eat his liver with some fava beans and a nice cianty.... That guy is toast ( die hard 1) So you feel Lucky, Punk! ( dirty Harry )
Latest Movie Review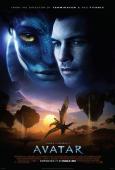 Avatar
Avatar

I loved Avatar.. As soon as i saw the trailer of this movie i was hooked... The story line and the graphics where unbelievable and i couldn't wait to go see it.. Told my Boy friend i wanted to go see it in the theaters but alas both my B-friend and I never got around to going... But when i saw the dvd in the shops i bought it... Can't wait for Avatar 2 to come out and believe you me, this time! were going to the movie theater....