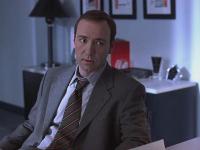 FilmCrave Points
| Activity | Points |
| --- | --- |
| Total Ratings | 167 |
| Total Reviews | 15 |
| Total Lists | 3 |
| Total Plots | 0 |
| Total Points | 327 |
Latest Friends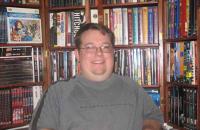 Chris Kavan
Movie God
alec96's Information
Ranking Status: Movie Star
Gender: Male
About Me: I am 15 years old. I love movies. I love watching them, talking about them, and writing about them. I hope to become a movie critic one day.
Movie Profile
Film I Love: Pulp Fiction, American Beauty, Eternal Sunshine of the Spotless Mind
Guilty Pleasure: The Focker series
Favorite Genre: Crime
Least Favorite Genre: Horror
Favorite Actors: Edward Norton, Leonardo DiCaprio, Russell Crowe, Robert De Niro
Favorite Director: Scorsese, Allen
Least Favorite Director: Micheal Bay
Movie Quotes: Vanilla Sky: "Every passing minute is another chance to turn it all around."

Eternal Sunshine Of The Spotless Mind: "I'm always anxious thinking I'm not living my life to the fullest, y'know? Taking advantage of every possibility? Just making sure that I'm not wasting one second of the little time I have".
Latest Movie Review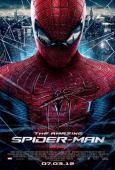 The Amazing Spider-Man
Review - The Amazing Spider-Man

I was surprised when I originally heard that the Spider-Man franchise was going to be rebooted – just five years after the Sam Raimi directed trilogy ended. Granted, the first of the series was just alright and the last closing installment was plain silly. The stand-out, gem, of the original trilogy was the second in the series. That middle film benefitted from more emphasis placed on the character behind the superhero. I was afraid this reboot would add nothing to the previous efforts. Then I saw the cast, director, and writers – promising, for sure. So I walked into the theater with some expectations of a new twist, or more compelling story. I walked out disappointed. The Amazing Spider-Man wasn't a bad superhero movie (the second …
Recent Comments