Add to List
Request Correction
Write Plot
Write Review
Movie Information
Quick Reviews
Full Reviews
Movie Lists
Movie Talk Posts
Alex
Movie God
Alex - wrote on 2008-12-04 20:39
Yeah.  That is what I thought too.  I know it is extremely over the top compared to the others but Raiders is actually the most realistic (though that is not saying much).  Still, I love Raiders and consider it the best one though I do truly enjoy Temple due to child hood memories.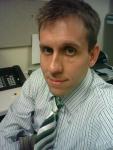 patjohnson76
Producer
patjohnson76 - wrote on 2008-12-04 19:23
I find it pretty humorous that some criticism is of the aliens.  Every Indiana Jones movie has involved the paranormal.  Apparently lost souls flying around in Raiders is okay, magic rocks and pulling out beating hearts is okay in Temple of Doom, and a 700 year old knight in Last Crusade is just fine,but apparently aliens aren't plausible and completely ruined the movie.
Nick
Producer
Nick - wrote on 2008-10-14 22:30
Why did Steven Spielberg and George Lucas have to rape Indiana Jones?  I'm so sad. :-(
Alex
Movie God
Alex - wrote on 2008-10-05 21:32
I see this movie is coming out on DVD in a couple of weeks.  Dose anyone know if they are putting together a boxed set with all four.  Bascially, a set like the last ones but with all of them in it looking the same and being part of the same set?  I am holding out until then
Post a Comment