FilmCrave Points
| Activity | Points |
| --- | --- |
| Total Ratings | 18 |
| Total Reviews | 18 |
| Total Lists | 5 |
| Total Plots | 0 |
| Total Points | 85 |
Latest Friends
Nick
Producer
Katie D.'s Information
Ranking Status: TV Extra
Name: Katie Dunlap
Gender: Female
Current Area: Radnor, PA
Home Town: Sandy Hook, CT
Education: Newtown High School 2010 Cabrini College 2014
Employer: Justice League
Position: Superhero - Saving the world on a daily basis.
About Me: Thanks to all those wonderful comic books I have a drive to be some kind of hero. I strive to make a difference in the world around me. I see life as a beautiful thing that shouldn't be wasted. You get one shot at life, so make it epic!
Interests: creative writing, photography, piano, living life to its fullest, carpe diem
Movie Profile
Film I Love: Kick-Ass
Film I Hate: Good Luck Chuck
Favorite Genre: Sci-Fi
Least Favorite Genre: Sport
Favorite Actors: Johnny Depp, Ellen Page
Favorite Director: Tim Burton
Latest Movie Review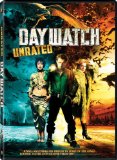 Day Watch ( Dnevnoy dozor )
Day Watch Review

Sequel to the first movie. While this movie is titled adfter the second novel, the story is based on the other stories within the first Nightwatch novel. I'm glad they went back to the forst novel because there was too much left untold to jump to the second novel. This movie did a great job wrapping up Anton's troubles. The movie looked great and the actors did a great job. Worth seeing if you're a fan of the series.
Recent Comments