FilmCrave Points
| Activity | Points |
| --- | --- |
| Total Ratings | 439 |
| Total Reviews | 0 |
| Total Lists | 7 |
| Total Plots | 0 |
| Total Points | 469 |
Latest Friends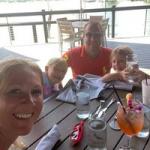 Alex
Movie God
The Usual Suspect's Information
Ranking Status: Movie Star
Name: Tim Pasio
Gender: Male
Current Area: Valencia, California
Home Town: Glendale, California, United States
Education: Theological Degree
Employer: Self Employed Song Writer
Interests: Writing, recording, & performing music, Outdoors, camping, fishing, motorcycling, jet skiing, river rafting....
Movie Profile
Film I Love: The Usual Suspects
Film I Hate: Barton Fink & Naked Lunch
Favorite Genre: Thriller
Least Favorite Genre: Anime
Favorite Actors: Clint Eastwood, Al Pacino, Keven Spacey, Morgan Freeman
Least Favorite Actors: Will Ferrill, Seth Rogan, Debra Messing, Rosie O'Donnell
Favorite Director: Coppola, Cameron, Scorsese, Darabont, Eastwood,
Least Favorite Director: David Lynch & Judd Apatow
Movie Quotes: "You're gonna look awful funny with that knife stickin out of your ass." "What do you think I'm doing lady, ordering a pizza?" "What hump?"

So I'm funny to you? What, funny like a clown? "Get off my lawn!"

"You seem a decent fellow, I hate to kill you.." "You seem a decent fellow, I hate to die."
Recent Comments