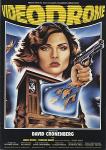 FilmCrave Points
| Activity | Points |
| --- | --- |
| Total Ratings | 15 |
| Total Reviews | 2 |
| Total Lists | 4 |
| Total Plots | 0 |
| Total Points | 51 |
Latest Friends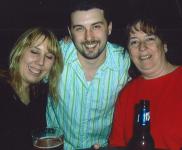 Josh C
Producer
Ariadna's Information
Ranking Status: TV Extra
Name: Ariadna Lopez
Gender: Female
Movie Profile
Film I Love: Videodrome
Film I Hate: Gomorra
Guilty Pleasure: anything with Kate Beckinsale
Favorite Genre: Drama
Least Favorite Genre: Documentary
Favorite Actors: Mickey Rourke, Phillip Seymor Hoffman, Jeff Bridges, Toni Collette
Favorite Director: David(s) Cronenberg, Lynch
Least Favorite Director: Anthony Minghella
Movie Quotes: Long live the new flesh!!

"Drainage! Drainage, Eli, you boy. Drained dry. I'm so sorry".
Latest Movie Review
Silent Light ( Stellet licht )
Carlos Raygadas is one of Mexico's finest directors. I highly recommend any of his 3 movies. Some scenes may not be for all tastes, meaning some of them are a little crude. Mostly his tendency is towards realism.