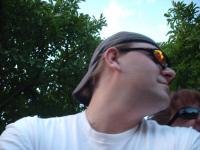 FilmCrave Points
| Activity | Points |
| --- | --- |
| Total Ratings | 416 |
| Total Reviews | 2 |
| Total Lists | 3 |
| Total Plots | 1 |
| Total Points | 433 |
Latest Friends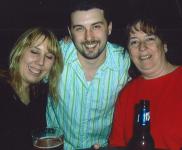 Josh C
Producer
eddiewinks's Information
Ranking Status: Movie Star
Name: Edward Ivankovits
Gender: Male
Current Area: Allentown, PA
Home Town: Coplay, PA
Employer: The Devil
Position: Many - Working in the 7th. ring of hell. If you're wondering I work in the furnace room of a steel plant.
About Me: Just somebody who loves movies from all eras
Interests: Reading writing movies music tatoos among other things.
Movie Profile
Film I Love: Too many to name but my top movie list will give some.
Film I Hate: Again too many to name Hollywood seems to make way too many that suck these days
Guilty Pleasure: Summer Catch. But come on the 1st. time you get to see Jessica Biel in panties
Favorite Genre: Action
Least Favorite Genre: Biography
Favorite Actors: Clint Eastwood, John Wayne, Robert DeNiero, Christopher Walken
Least Favorite Actors: Ashton Kutcher
Movie Quotes: the entire movie The Quiet Man, "Gimme some sugar baby"(Army of Darkness) "I'M not even supposed to be hear today."(Clerks)
Latest Movie Review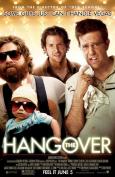 The Hangover
GO SEE THIS MOVIE!!

The Hangover is a funny sick tried and true rated R comedy. You can't help but root for these guys to keep trying to find out what happened to them during their friends bachelor party.Anyone who loved the old screwball comedies of the80's will love this movie. Highly recommend this movie to you.