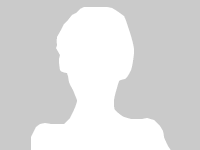 FilmCrave Points
| Activity | Points |
| --- | --- |
| Total Ratings | 8 |
| Total Reviews | 3 |
| Total Lists | 5 |
| Total Plots | 0 |
| Total Points | 37 |
Latest Friends
Alex
Movie God
SpleeMckee's Information
Ranking Status: Aspiring Actress
Name: Kelsey Swanson
Gender: Female
Current Area: Niles, OH
Home Town: Niles, OH
Education: High School Senior, soon to be Cleveland State University Undergrad Freshman!
About Me: I am a film freak and I am proud to say so!
Interests: Screenwriting, watching movies, listening to music and watching televison.
Movie Profile
Film I Love: Rocky Horror Picture Show
Film I Hate: Halloween (Rob Zombie)
Guilty Pleasure: To Wong Foo, Thanks for Everything! Julie Newmar
Favorite Genre: Comedy
Least Favorite Genre: Historical
Favorite Actors: Paul Feig, Daniel Radcliffe, Gary Oldman
Favorite Director: Chris Columbus
Movie Quotes: Tony Perkis: Attention campers. Lunch has been cancelled due to lack of hustle. Deal with it.

The Criminologist: I would like, if I may, to take you on a strange journey

Vida Boheme: I feel like Miss Jayne Mansfield in this car. Noxeema Jackson: Oooh, Jayne Mansfield. Not a very good auto reference.
Latest Movie Review

The Hole (2001)
See what happens when you ditch school?

The Hole. What an amazing movie! It's full of twists and turns, but not bad enough where you have to pause to the movie and go "Um, what just happened?!" If you're looking for thriller, you've got it. If you're looking for blood and gore, you've got it. Heck, it's even got sex! But, no nudity. All around, this movie is awesome.