FilmCrave Points
| Activity | Points |
| --- | --- |
| Total Ratings | 953 |
| Total Reviews | 7 |
| Total Lists | 10 |
| Total Plots | 0 |
| Total Points | 1,074 |
Latest Friends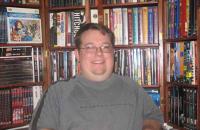 Chris Kavan
Movie God
Nick
Producer
thenoth's Information
Ranking Status: Producer
Name: Lisa
Gender: Female
Home Town: Kiruna, Sweden
About Me: Hi, hi, hi there. I'm Lisa. I'm 21 years old. I live in northern Sweden. I love horror movies. I don't get scared though, which is a bit boring, so if you know of something really terrifying please tell me about it! I would like to get scared so I can convince myself I'm not dead inside.
Interests: Watching movies, reading, writing, photography and taking walks in the mountains of northern sweden and norway pretending I'm in middle-earth on my way to destroy the ring, hunting orcs or just on an unexpected journey.
Movie Profile
Film I Love: The Crow, Frankenstein
Film I Hate: Twilight, From Dusk Till Dawn
Guilty Pleasure: Flatliners, The Lost Boys, Con Air
Favorite Genre: Horror
Least Favorite Genre: Romance
Favorite Actors: Johnny Depp, Gary Oldman, Christopher Walken, Sam Rockwell
Least Favorite Actors: George Clooney, Richard Gere, Steven Seagal, Mark Wahlberg
Movie Quotes: Goodnight sweet prince, may flights of devils wing you to your rest.

They're probably watching me. Well, let them. Let them see what kind of a person I am. I'm not even going to swat that fly. I hope they are watching... they'll see. They'll see and they'll know, and they'll say, "Why, she wouldn't even harm a fly..."

I knew I knew you. But you ain't you. You can't be you. We put you through the window. There ain't no coming back. This is the really real world, there ain't no coming back. We killed you dead, there ain't no coming back! There ain't no coming back!
Latest Movie Review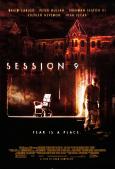 Session 9
My type of horror film. Creepy and unnerving. The kind of horror that makes you look over your shoulder while you're watching it. I should say not everyones kind of horror though, my friend fell asleep while watching it. I guess it's a bit slow. Better to watch alone so you can really get into it. Maybe she just fell asleep because we watched it at 5 am after a long night of watching and analysing horror movies for a project. Anyway I think it's one of the best horror movies I've ever seen.
Recent Comments