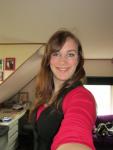 FilmCrave Points
| Activity | Points |
| --- | --- |
| Total Ratings | 340 |
| Total Reviews | 7 |
| Total Lists | 6 |
| Total Plots | 0 |
| Total Points | 410 |
Latest Friends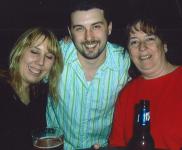 Josh C
Producer
liisssaa's Information
Ranking Status: Movie Star
Gender: Female
Education: After elementry school and high school i am now going to College. I am studying to be a nurse. I'm in my last year. For my school i'am a intern at a hospital.
Employer: I work for a cleaning company named Fonville
About Me: well my name is lisa, i'm a female ( yeah you probably think something like duh but i tell you i know a male that is named liza ) and i'm 19 years old and i live in the Netherlands. i have brown hair ( its dyed, my own color is blond and i have blue eyes, i'm about 5/6 feet tall. i still live at home with my parents and my brother and sister. you could describe me as a quiet girl who listens good to people and who is little bit shy and who is kind. When i'm with my friends i can act like a total idiot and be crazy, we have a lot of fun and i'm not shy at all to meet other people. My friends think i can be really sarcastic funny xD but i can be really serious. well i thinks that is all to tell you about myself and if you want to know something else just ask me
Interests: my hobbies are reading, watching movies, going to the movie theater, hang out with my friends and playing the piano, and i like to draw. You can see some drawings on my website :) I practice horse back ridding for about 13 years know and i fitness. I also have a hobby to go to conventions that dedicate them self to Japanese art of manga an anime. uhmm so yeah don't think i'm a weirdo know XD cuz i'm not hahha
Movie Profile
Film I Love: the avengers and the dark night rises
Film I Hate: kill bill
Favorite Genre: Thriller
Least Favorite Genre: Western
Favorite Actors: Jonny Depp , Christian Bale , Chris Hemsworth, Robbert Downey Jr.
Favorite Director: Josh Whendon
Movie Quotes: Tony Stark: Still, you were pretty spry, for an older fellow. What's your thing? Pilates?
Latest Movie Review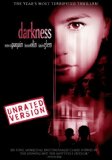 Darkness (2004)
Darkness,

Well this was quite the movie. And i'm not sure it's quite something in a good way. It did got my attention tho. I though it was kinda thrilling. the movie is about a family that moves in a new house that doesn't have the good effect on the family. The father has a rare disease that's causing mood change and it makes him quite dangerous. The eldest daughter kinda knows something is going on and she tries to get her family out of here but her mother doesn't want to hear a thing about it. While the daughter and her friend are figuring out, what is going on there going to get a big surprise that i didn't suspect. This is a movie that i'm not sure i'll ever watch again.
Recent Comments