Watch Trailer
Add to List
Request Correction
Write Plot
Write Review
Movie Information
Quick Reviews
Full Reviews
Movie Lists
Movie Talk Posts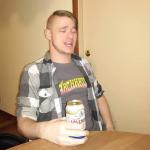 Snoogans
Movie God
Snoogans - wrote on 2012-08-30 17:34
The exorcism at the end of the film is still one of the greatest movie scenes of all time.  The Exorcist is just an enduring piece of cinema and easily one of the top horror films.  It stands up over time, because it is well made and provocatively entertaining.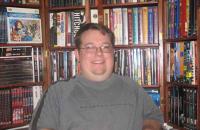 Chris Kavan
Movie God
Chris Kavan - wrote on 2012-08-30 15:43
This is still, hands down, my favorite horror film.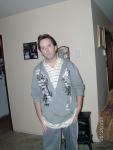 Kyle(The Rebel)
Producer
Kyle(The Rebel) - wrote on 2012-08-30 05:52
Terrifying and provocative. One of the best no holds barred horror films ever made.  Pushed the envelope wide open for the time it was released.Exorcist, The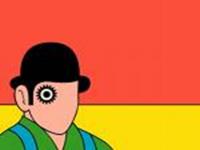 CJP
Producer
CJP - wrote on 2009-01-25 01:45
Props for posting Phantasm above ("He was low, brown, and down to the ground!"). Exorcist to me was scary. I also think Exorcist 3 with George C. Scott was a great entry. There is virtually no gore, but Captain Howdy's sppeches freaked me straight the hell out! Nobody ever talks about that one so I'll show it love. Love should also be given to Let the Right One In, it's brillaint.
Let the Right One In ( Låt den rätte komma in ) (2008)90%4/4 starsAction: 3/3 + Comedy: 1/2 + Good vs Evil: 1/1 + Love/Sex: 1/1 + Special Effects: 1/1 + Plot: 1/1 + Music: 1/1 = 9/10 or 90%.The acting, development, and grounded fairytale are all outstanding. The pace is slow though it is a reflection of the way of life as well as an acceptable reasoning for why the characters live and behave as they sometimes do. For the vampire and horror genre, movies are seldom this great and ground-breaking!view review +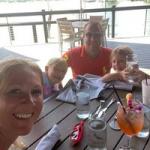 Alex
Movie God
Alex - wrote on 2008-12-22 09:30
Yeah, I agree.  Is it scary or gory...that is the question.  I prefer scary over dumb gore.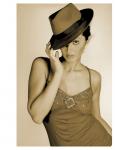 chickflickz
TV Extra
chickflickz - wrote on 2008-12-14 21:08
I think it depends on what horror sub genre an individual likes and its definition; some people think The Sixth Sense is a horror film, I personally do not. Here are my alternatives. I do enjoy The Exorcist, have for years, but I prefer the book, it came first and so much was taken out to make the movie- the movie is actually incomplete in my opinion, many scenes unexplained and unanswered dialogue.
Suspiria
Omen, The
Candyman
Dracula (1992)
Invasion of the Body Snatchers (1956)
Peeping Tom
Nosferatu the Vampire ( Nosferatu, eine Sy...
Phantasm
House of Wax
Carrie

definitely it is one of the best all time horror movies. everything about the movie was great.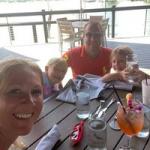 Alex
Movie God
Alex - wrote on 2008-09-09 21:19
Is this the best of all time?  I don't know...what do your top horror movie lists look like? Here is mineTop Horror1. Night of the Living Dead (1968)2. Event Horizon (1997)3. Halloween (1978)4. Alien (1979)5. Shining, The (1980)6. Dracula (1931)7. Evil Dead, The (1983)8. Dawn of the Dead (1979)9. Blair Witch Project, The (1999)10. Cabin Fever (2003)
Post a Comment