Watch Trailer
Add to List
Request Correction
Write Plot
Write Review
Movie Information
Quick Reviews
Full Reviews
Movie Lists
Movie Talk Posts
Chris Kavan - wrote on 2012-03-29 12:35
Any guesses for final total gross? I'm thinking $400 million isn't out of the question. It will be interesting to see what kind of hold it has this second weekend - I don't think either Mirror, Mirror or Wrath of the Titans will be able to top it, in fact, it has a good shot for maybe three weeks coming up. My review may not be as glowing as some, but I still recommend watching it if you haven't already. My guess is is will easily wind up in the top 5 films of the year, and has a shot at breaking the top 3 (Depending on where The Avengers, Dark Knight Rises and Hobbit end up). As far as franchises go, you couldn't have asked for a much better start.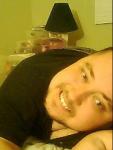 chrisdye newguy
Movie Star
chrisdye newguy - wrote on 2012-03-22 22:37
want to see this movie so bad i cant wait to see it cant wait till tomorow will be back soon with my review
Alex
Movie God
Alex - wrote on 2012-03-18 19:51
Getting good critical reviews so far...but I will be the judge.
Snoogans - wrote on 2012-03-11 20:51
It seems Hunger Games keeps growing in popularity.  Everyday another friend/family member of mine tells me that they have just read the book and enjoyed it.  I have a feeling this movie is going to produce very high box office numbers.
Chris Kavan - wrote on 2012-03-09 00:04
Hey, it worked for the original Harry Potter - the only reason I went to the original movie was because I heard they were showing a trailer for Star Wars Episode 1... and I ended up buying all the the books (that were available) the next day. Now that's good marketing.
Snoogans - wrote on 2012-03-08 21:47
I see this as a ploy to get a few more seats filled for Hunger Games.  They don't really need it, because the built in fanbase is already at maximum anticipation.  I'd rather not sit through another morsel of 'Twilight', but it doesn't matter since the franchise will finally be out the door soon.
Chris Kavan - wrote on 2012-03-08 16:20
Does this not surprise anyone?http://www.hollywoodrepor ter.com/news/twilight-bre aking-dawn-part-2-trailer -hunger-games-premiere-29 7708It's funny you would think the two series would be competing, but I guess since Lionsgate now owns both franchises, it makes sense (also the whole passing of the torch thing, though I have much higher hopes for Hunger Games going beyond the tween realm of entertainment).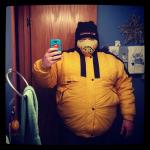 Taz
Producer
Taz - wrote on 2012-01-31 13:44
The books are good but they go down hill after the first one. Don't get me wrong they are still better then a lot of the junk out there but the third is crap compared to the first.
Snoogans - wrote on 2012-01-29 00:19
Well put, Chris.  I did 'attempt' to read the first Twilight book, but quickly realized it wasn't for me.  That series is clearly not for guys.  Hunger Games, on the other hand, had me glued to the characters and the story.  Katniss is a strong character that I could sympathize with and I liked the way the writer portrayed the story from her perspective.  I found the only actual 'romance' part of the novel to be quite different and interesting in how it played out.
Chris Kavan - wrote on 2012-01-28 16:18
While I have not read Twilight - I have to think the Hunger Games is a lot darker than Stephenie Meyer's shiny vampire pap. I just hope they don't turn the romance into the main plot of the films - it's there in the books, but it's never the driving force. As long as they focus on the characters and the well-crafted story - I think it will be a hit. People are only comparing it to Twilight because it's a popular young adult novel that appeals to women (not, hopefully because of the romance but because the main character is a young woman who kicks ass). The entire trilogy took me like two weeks to get though - the only other book I can think of in recent memory that I devoured as fast was Stephen King's Under the Dome. If this isn't a hit, it will only be because they messed up something that shouldn't have been messed with.
Post a Comment