Watch Trailer
Add to List
Request Correction
Write Plot
Write Review
Movie Information
Quick Reviews
Full Reviews
Movie Lists
Movie Talk Posts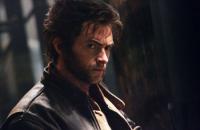 X-MenTrulyGifted
TV Extra
X-MenTrulyGifted - wrote on 2012-08-18 08:05
My favourite pairing is between Bane and Bruce. I find those scenes extremely thrilling and intense.
Chris Kavan - wrote on 2012-08-10 15:33
I don't think there's anything wrong with either of the Burton-directed Batman films - it wasn't until Joel Schumacher took over things that the films started to go downhill. But I think Nolan's vision added another dimension to not just Batman, but his villains as well. Say what you will, but I think his trilogy will be a benchmark for not just all future Batman films, but super hero films in general.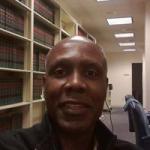 Garry
Director
Garry - wrote on 2012-08-09 20:41
The Dark Knight Rises is the best Batman movie yet. However I still have a soft spot for the first ever Batman with Michael Keaton and Jack Nicholson. The Dark Knight Rises is compelling, story driven, great cast, I wish Michael Kane had more lines and more screen times. I would of like to see both Kane and Freeman had a scene togethe r. Nolan did a great job telling the story and directing the actors and the action scenes.  Watching the cops and the bandits going at it, that was a great sequence. Few obvious sequence I didn't like are the switching the chase scene starting from New York, all the sudden you're an L.A. that was plain view for me to see, I hope  most of the audience notices that. Overall the film was an A for me.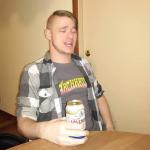 Snoogans
Movie God
Snoogans - wrote on 2012-07-27 08:09
I've noticed that even after Bane's voice was altered, some people still had trouble understanding him.  I had no problems at all.  In fact, I could clearly understand every single word that Hardy spoke.  I thought his performance helped create a much more unique and threatening villain than I ever considered Bane to be.  What say the rest of you?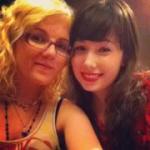 Emily
Rising Star
Emily - wrote on 2012-07-26 04:48
My thoughts match jsbill - I thought the movie was groundbreaking, well and truly. I went in not expecting much (I wasn't a fan of Dark Knight) and came out with tears rolling down my face. The characterisation of Bane for me was the winner, Tom Hardy does such a fantastic job of making Bane feel out of control and darned scary. Anne Hathaway and Christian Bale's chemistry was also surprisingly well done, they to me felt like they clicked and I just wanted to see more and more of them together with their little quirks. I couldn't recommend seeing it enough, although i'm sure by now most of you have seen it :) jsbill
Aspiring Actor
jsbill - wrote on 2012-07-20 11:35
This movie will blow you away. Nolan has done it again; this time, better. A brilliant array of cinematic magic to bring an outstanding superhero to the big screen. I was fortunate to be able to attend an advanced screening of this spectacular movie in IMAX. A must watch and a truly astonishing thrill in IMAX.The Dark Knight Rises is phenomenal and makes other superhero movies look like rubbish. Comparing this movie to previous parts in the franchise - this particular film is of a much greater level. The acting displays are superb and Bane's role is particularly astonishing. Nolan has taken brilliance to a whole new level. A must watch for anyone.  
Chris Kavan - wrote on 2012-07-20 08:25
Breaking News: http://gma.yahoo.com/mass -shooting-colo-movie-thea ter-14-people-dead-085940 786--abc-news-topstories. html Nurul Islam
Aspiring Actor
Nurul Islam - wrote on 2012-07-20 00:21
The Dark Knight Rises, It will be a great movie to watch.
Chris Kavan - wrote on 2012-07-19 17:55
So the big question - will this have a bigger opening weekend than The Avengers did?
Post a Comment