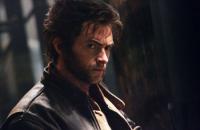 FilmCrave Points
| Activity | Points |
| --- | --- |
| Total Ratings | 38 |
| Total Reviews | 2 |
| Total Lists | 4 |
| Total Plots | 1 |
| Total Points | 58 |
Latest Friends
Nick
Producer
X-MenTrulyGifted's Information
Ranking Status: TV Extra
Name: Augusta Melbourne
Gender: Female
Home Town: Stevenage
Movie Profile
Film I Love: X-Men
Film I Hate: Mission Impossible II
Guilty Pleasure: Spy Kids
Favorite Genre: Sci-Fi
Least Favorite Genre: Romance
Favorite Actors: James McAvoy, Simon Pegg, Robert Downey Jr, Jude Law
Least Favorite Director: James Cameron
Movie Quotes: "You built a time machine out of a DeLorean?"

"When Gotham is ashes, you have my permission to die."

"Hey, hey, it's me." "Prove it." "You're a dick." "O.K."
Latest Movie Review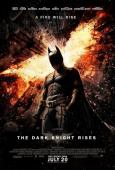 The Dark Knight Rises
A thrilling masterpiece

This film is truly a masterpiece. I loved the characters and I don't think anyone could have played Bruce Wayne/Batman as good as Christian Bale. There were different particular pairings that were good in their own way - the scenes with Bruce and Bane were intense and thrilling and the ones with Alfred and Bruce were beautiful. Despite Christian Bale being the main actor, it sometimes helped that he wasn't in all the good scenes. Everyone had their part and it felt like such an experience having that amazing power play. Give the characters a challenge and you give the audience a challenge, too.