Watch Trailer
Add to List
Request Correction
Write Plot
Write Review
Movie Information
Quick Reviews
Full Reviews
Movie Lists
Movie Talk Posts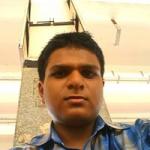 sreekirch
Director
sreekirch - wrote on 2012-12-09 07:29
The avengers is a wholesome gift for summer movie goers. There are lot of action set pieces, some hard hitting dialogs and great super hero the HULK in it, We get the best HULK smash in the film. Iron man is another cool character performed by Downey Jr. He and Ruffalo share excellent screen space understanding each other and arguing at times. speed
Aspiring Actor
speed - wrote on 2012-09-29 08:52
In this Movie "The Avengers to help save the Earth from Loki and his army" and the rating is 8.5/10 nevecelvin123
Aspiring Actor
nevecelvin123 - wrote on 2012-09-28 08:30
Absolutely brilliant film, watching all the superheroes under one banner was no less than a visual treat, loved it!!
Chris Kavan - wrote on 2012-08-07 21:11
Great news, Joss Whedon is coming back to write and direct The Avengers 2 (plus a TV series?!)http://www.thewrap.com/mo vies/column-post/joss-whe don-signed-direct-write-a vengers-2-51101Color me happy - I thought the dialogue and interaction between characters was one of the best thing about The Avengers, and Whedon is great at that kind of thing. The series is in good hands, and though it's still quite a ways away, I'm already anticipating the results (don't know about this TV series yet).Now if they can only get The Dark Tower back up and running... but that's another topic.
Snoogans - wrote on 2012-05-09 18:49
I think Dark Knight Rises will make almost as much money.  It still stands a chance of making $200, but whether it can manage that much in one weekend has yet to be seen.
Chris Kavan - wrote on 2012-05-08 10:20
Updated - after Monday returns were fully calculated, The Avengers ended up with even more dough: $207.4 million. Does anyone else think another movie will be able to match this for the rest of the year? Dark Knight Rises or The Hobbit are the only two I think stand any chance of approaching that number, but I don't know if either one will be able to pull it off.
Chris Kavan - wrote on 2012-05-07 14:48
The film did top the $200 million mark - and that end scene is gold. Hopefully this is a good sign that the rest of the summer will be just as strong.
Snoogans - wrote on 2012-05-07 02:52
We got not one, but two scenes after the film.  The first sets up the villain of the sequel and the other is just plain funny.  I enjoyed that.
Snoogans - wrote on 2012-05-05 19:51
I wouldn't be surprised if it reaches 200 million.  Also, Chris, I heard that the usual extra scene happened in the middle of the credits and not at the end.
Post a Comment