Watch Trailer
Add to List
Request Correction
Write Plot
Write Review
Movie Information
Read Plots
Quick Reviews
Full Reviews
Movie Lists
Movie Talk Posts
Alex
Movie God
Alex - wrote on 2008-12-14 16:55
I saw a lot of previews at independent theaters for it.  Looked interesting to me...much better than most American vamp movies.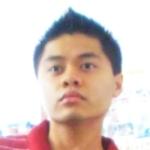 Franz Patrick
Movie God
Franz Patrick - wrote on 2008-11-04 00:50
I'd rather watch this than "Twilight." Fortunately, it's playing on the small theater at UCI. Maybe I'll check it out this weekend.
CJP - wrote on 2008-10-25 18:08
Well, it opened this weekend, but nowehere in my lovely Fresno, CA =( Must keep looking....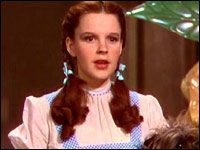 Allison
Movie God
Allison - wrote on 2008-10-24 20:04
I didn't think i'd be excited about this one either, but I've heard some good things. It's a Swedish movie! And apparently it's not exactly horror, but it's about vampires. Should be interesting, but I will wait for more feedback before actually seeing it.
CJP - wrote on 2008-10-21 15:19
Yeah, just checked it out, thanks! I'm also excited about this because the Twilight trailers look, um, well, crap-tastic. If I have to spend 10-15 bucks on a vampire flick I'll go with Let the Right One In. =)
Alex
Movie God
Alex - wrote on 2008-10-21 09:11
Good find. I didn't think I would be excited about it but now I am.  We actually have the trailer here on filmcrave: http://filmcrave.com/movi e_page_main.php?id=26514Christopher, did you find the link here on filmcrave?
CJP - wrote on 2008-10-20 20:21
I'm soooooo excited about this film!!! If you're a horror fan or enjoy twisted fables then check out this article on LET THE RIGHT ONE IN: http://www.comingsoon.net /news/movienews.php?id=49 576Watch the preview here: http://www.comingsoon.net /trailers/
Post a Comment