Watch Trailer
Add to List
Request Correction
Write Plot
Write Review
Movie Information
Quick Reviews
Full Reviews
Movie Lists
Movie Talk Posts
Alex Krajci - wrote on 2022-01-18 20:19
One Of My Brother Jesse Krajci's Friends Yan Did Become A Teenager When American Child Actor Spencer Breslin Was 16 Years Old On 5/18/2008.
Alex Krajci - wrote on 2022-01-14 20:00
A Lot Of Teens (Ages 17 And Up) And Adults Did Go See This Film.
Alex Krajci - wrote on 2022-01-14 19:56
Nicki Schuh Was 34 Years Old When Mark Wahlberg Was 17 Years Old On 6/5/1988.
Alex Krajci - wrote on 2022-01-14 19:52
This Is M. Night Shyamalan's Only R-Rated Film.
Alex Krajci - wrote on 2022-01-14 19:52
2008's The Happening Was American Film Critic Jay Sherman's Seventh Worst Film Of 2008 On His Worst Of 2008 List, He Did Give It A Two Star Review That He Did For The New York Times. 12345
TV Extra
12345 - wrote on 2008-11-30 22:15
i agree that the happening is funny. if only it was supposed to be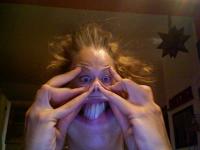 Carin
TV Extra
Carin - wrote on 2008-11-24 01:10
See, I kind of liked the Happening. I saw it in theaters and it was really tense and pretty creepy. Parts of it were downright stupid, but the movie itself seemed way more grown-up than other horror movies. I don't know why it's so cool to hate on M. Night Shyamalan. He's a good filmmaker. It doesn't matter that he's full of himself, everybody in Hollywood is. Even Lady in the Water's a good movie. It's not great, but to say Lady in the Water or the Village, or the Happening are bad movies just isn't true. They're well done. They look great. They're funny. He just has a bad rep. kevinator815
Aspiring Actor
kevinator815 - wrote on 2008-10-29 16:49
I actually liked this movie and the aproach of the film and the angles. It was done in a very old horror movie way...
Alex
Movie God
Alex - wrote on 2008-10-25 00:11
Yeah.  He has definitely gone down hill.  Has anyone heard about what his next disappointing project will be?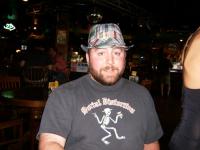 Bashtastic!
Movie Star
Bashtastic! - wrote on 2008-10-21 15:15
I have come to the conclusion that I HATE M. Knight Shama-ham-sandwich movies. Every time a new one comes out, I see the preview and go, "WOW! That looks awesome! I'll definitely go see that!" Then I do, and I end up leaving the theater very angry, muttering, "damn him...he tricked me again..." I won't say which of his movies I prefer, because quite frankly I think they all suck. They always have the potential to be very entertaining, but his idiotic twists always leave me smacking myself in the forehead, and wanting my money back.
Post a Comment