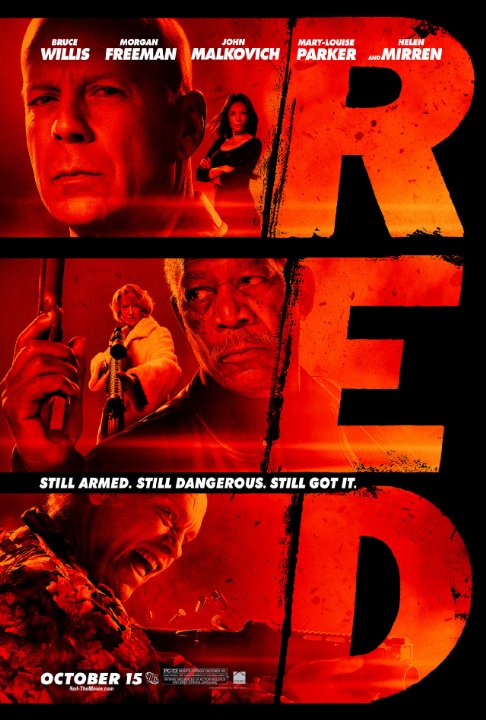 Red (2010)
Cool RED. Thumbs Up!
Rod - wrote on 04/19/11
"Red" which stands for Retired Extremely Dangerous is an action-comedy movie is about Frank who finds himself a target by CIA. This urges him to go with his team- the RED.

From its trailer, I knew this movie will be awesome. I had fun watching action scenes, though, at first, I was kinda lost with the plot. But then again, the concept of RED team is enough to entertain me and keep hold to the film.

Actors are awesome with the exemption of Parker, she seemed nothing on the picture.
Recent Comments