1/4

2/4

3.5/4

3.5/4

3/4

1.5/4

2.5/4

3/4

1/4

3/4

2/4

0.5/4

1/4

3/4

3/4

2.5/4

2.5/4

1/4

1.5/4

3/4

2.5/4

2.5/4

3/4

3/4

3.5/4

Next 25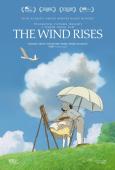 Wind Rises, The ( Kaze tachinu )
"The Wind Rises" so close to greatness and yet....
3/4 stars
Hayao Miyazaki ends his career as one of the best animation directors since Walt Disney on a high note with this gorgeously animated and ambitious biography of Jiro Horikoshi, among the early 20th century's best aircraft designers. It is unlike most other animated features, even anime, with its style and scope. It's not a children's film per se in terms of storytelling but rather a historical drama same as any live-action counterpart in pacing and atmosphere. There is no grand conflict, no major antagonist to be fought, no illustrious objective other than encouraging the audience to better appreciate the process of following through with one's own aspirations.
Still, there are sudden bursts of energetic action in the story to entertain younger (or easily bored) viewers such as a destructive earthquake in the first act and the beautifully rendered flying sequences-a staple of practically all Miyazaki films. Speaking of the animation, it is probably the best that Miyazaki has done. The detail of the backgrounds, the integration of the hand-drawn animation with cgi, and the fluidity of characters' movements is superb.
The cast is excellent all across the board. Joseph Gordon-Levitt successfully conveys Jiro's difficult task of balancing his own seemingly incomprehensible genius with his approachable kindness. Emily Blunt is his love interest who I have to admit has a smaller role than I expected. Their romance is kindled and continued without hysterics or melodrama which for me makes it better than most live-action films. The supporting cast is full of accomplished performers like Stanley Tucci, Martin Short, Mandy Patinkin, William h. Macy, John Krasinksi, Mae Whitman, and Werner f**king Herzog too?!?! That's awesome!
I've spent most of my review praising the living hell out of this movie but yet I confess that the ending ruined what would have certainly been a 3.5 star or even a 4 star movie. Without spoiling anything, it ends on a bittersweet note (this does take place during WW2) which I half-expected but after reading up on Jiro Horikoshi and how things ended on a happier note for him, the way that "The Wind Rises" concludes some of its subplots seems entirely pointless and emotionally taxing for no real reason other than inciting emotion from the audience. The reason that this bothers me is because for most of its time, the movie did not rely on this to engage its audience. I still consider it a good film but I feel like if they stuck to the historical record better and kept things not so bleak in the end, it'd be one of the finest animated films in years. While it is not, it remains a very good film that I'm happy for Hayao Miyazaki to end his career in animation with.