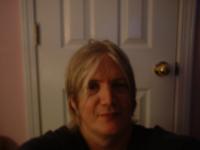 FilmCrave Points
| Activity | Points |
| --- | --- |
| Total Ratings | 674 |
| Total Reviews | 1 |
| Total Lists | 5 |
| Total Plots | 0 |
| Total Points | 677 |
Latest Friends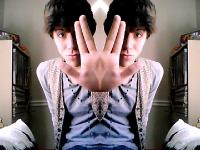 Austin Shagwell
Producer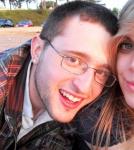 Kyleface88
Producer
Alex
Movie God
DjangosBurntFinger's Information
Ranking Status: Director
Name: Boyce Webb
Gender: Male
Current Area: Newnan, GA
Home Town: Atlanta, GA
Education: University of Cincinnati Dekalb Community College (Music Program)
Employer: The big UN-I once lived in an age with jobs.
Position: I do most of my Artwork sitting down - ha. - I was born Oct. 31, 1960. I miss the sixties and seventies very much but accept their passing. I'm old school almost all the way. However, my mind is very open to new ideas. Just downloaded Radioheads' new release. Pretty good. But Elliot Smith is my all time favorite Composer, Singer, Songwriter.
About Me: I'm an Artist. Meaning that I write, paint, draw, compose, play instruments, (guitar and piano) and create whatever I can artistically. I always have. I was sort of born that way.
Interests: Well. what would one think? Art, music, novels, history, astronomy, nature,and contemplating metaphysics (just kidding about that last one).
Movie Profile
Film I Love: "Crouching Tiger, Hidden Dragon" and "Excalibur" and "The Godfather" and "Lawrence of Arabia"
Film I Hate: "Cocktail"
Guilty Pleasure: Movies so bad that they are good......like "Armageddon", or "Waterworld". etc.
Favorite Genre: Drama
Least Favorite Genre: Romance
Favorite Actors: Peter O' Toole, Chow Yun Fat, Ian Mckellen, Al Pacino
Least Favorite Actors: Shia Leboeuf (whatever), Tom Cruise, Gary Busey, Ben Afleck
Favorite Director: David Lean / Coppola / Ang Lee
Least Favorite Director: Whoever directed "Cocktail"
Movie Quotes: "Behold! Excalibur! Forged when the land was young and birds and beasts and flowers were one with man and death was but a dream!" from "Excalibur"

".....but when it came to your time I thought it might be different for you. Senator Corleone, Govenor Corleone. I don't know Micheal, there just wasn't enought time." from "The Godfather"

"A Faithful Heart Makes Dreams Come True" from "Crouching Tiger, Hidden Dragon"
Latest Movie Review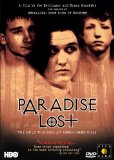 Paradise Lost: The Child Murders at Robin Hood Hills
Paradise Lost

This excellent HBO documentary tells the story of three young boys murdered and mutilated in a patch of forest in West Memphis Arkansas. Three underage teenagers are arrested and subsequently tried for the murders. The documentary explores the possibilly of their innocence and the hysteria surrounding these grisly murders. It's a fascinating story that leaves one wondering where the truth really lies.
Recent Comments