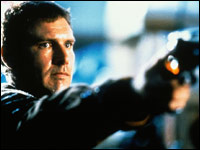 FilmCrave Points
| Activity | Points |
| --- | --- |
| Total Ratings | 581 |
| Total Reviews | 16 |
| Total Lists | 38 |
| Total Plots | 1 |
| Total Points | 1,012 |
Latest Friends seandonovan
Movie Star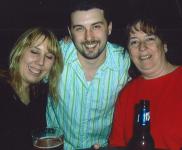 Josh C
Producer
Jeremy's Information
Ranking Status: Producer
Gender: Male
Current Area: MA
Home Town: MA
Education: Senior in High School Going to UMass Amherst for Engineering next year
Employer: I work in a Supermarket
Position: Slave - I get paid far too little to do pointless crap and stand around all day.
About Me: I like movies and music and stuff. Note: My lists are always changing and they're never in exact order.
Interests: I have few... instead I will list a few of my favorite directors: Kubrick, Kurosawa, Fellini, Lynch, Scorsese, Hitchcock, Herzog, Dreyer, Polanski, Forman, Tarkovsky, Kazan, Leone, PT Anderson, 70's Coppola, Ozu, Fincher, Gilliam, Scott, Lang, Eisenstein, Bergman, Coen Brothers, Aronofsky... You get the idea.
Movie Profile
Film I Love: Can't name one
Film I Hate: Pearl Harbor
Guilty Pleasure: Beavis and Butthead Do America
Favorite Genre: Drama
Least Favorite Genre: Musical
Favorite Actors: Daniel-Day Lewis, Marlon Brando, Robert De Niro, Klaus Kinski
Least Favorite Actors: Nicolas Cage, John Cussack, Sandra Bullock, Jack Black
Favorite Director: No way can I pick just one...
Least Favorite Director: Oliver Stone, Michael Bay... others
Latest Movie Review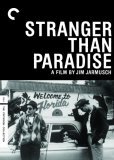 Stranger Than Paradise
Among the First True "Indie" Films

Stranger Than Paradise is a film that attempts to present the people of America at a particular time in history. Like other indie directors to follow, Jarmusch does not focus so on plot so much as intense characterization of a group of lazy, underachieving slackers. He allows us to follow them on their aimless journey across America as they continue to be thwarted by their own flaws from finding paradise. Many critics of this film cite that it is "boring" and "has no plot". There is a bit of validity to both of those statements as the first half hour of the film is quite poorly paced. However, what must be recognized is that the plot is rather unnecessary for the film, as this is not a movie about the events that happen, but rather …
Recent Comments