 FilmCrave Points
| Activity | Points |
| --- | --- |
| Total Ratings | 569 |
| Total Reviews | 28 |
| Total Lists | 6 |
| Total Plots | 25 |
| Total Points | 691 |
revmem's Information
Ranking Status: Director
Name: Mark Mallett
Gender: Male
Current Area: Litchfield, NH
Home Town: Pittsfield, NH
Education: very little
Employer: MV Communications, Inc.
Position: Prez
About Me: a geezer who spends too much time in front of dimly glowing devices. One would probably look at my website(s) for more of this stuff.
Interests: movies (duh), reading, networking, babysitting
Movie Profile
Film I Love: Casablanca
Film I Hate: I don't want to destroy any movie, so I can't answer this.
Guilty Pleasure: stupid humor (The Guru, Harold & Kumar, Way Out West, etc.)
Favorite Genre: Drama
Latest Movie Review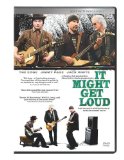 It Might Get Loud
Fascinating to see Jimmy Page, The Edge, and Jack White get together and discuss a little bit about their music and their lives.
Top Drama
| # | Movie Title | Rating | Overall | Add |
| --- | --- | --- | --- | --- |
| 1. | Casablanca | 4.0/4 | 3.3/4 | |