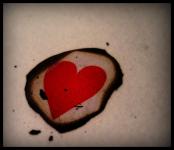 FilmCrave Points
| Activity | Points |
| --- | --- |
| Total Ratings | 22 |
| Total Reviews | 21 |
| Total Lists | 10 |
| Total Plots | 0 |
| Total Points | 158 |
DarkCritic's Information
Ranking Status: Rising Star
Name: Dark Critic
Gender: Female
Education: Freshman at the University of Kansas.
About Me: I'm a college student majoring in English and Photography. I've always found a love for movies and film ever since I was a little kid, but I've never really wanted to create them, just watch them at a distance.
Interests: Writing, photography, movies, reading, anime, manga.
Movie Profile
Favorite Genre: Thriller
Latest Movie Review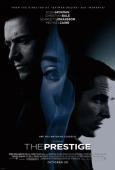 The Prestige (2006)
Pledge, Turn, Prestige

The Prestige was a fantastic film, not surprisingly with the actors that the movie round together. None the less, this film was one of the best that I've seen. The story was complicated, but by the end the story nearly explained itself. The amount of shock, back-stabbing, and illusions that went into the movie kept me on the edge of my seat. I could hardly take my eyes off of the screen. Everything was visually and story wise was put together very nicely, and left everything to the imagination until the very end of the movie. The thing I loved more than the story and the visual effects was the characters. Each character really stood out in this movie, which helped make The Prestige a fantastic film. The way the actors portrayed the …
Recent Comments