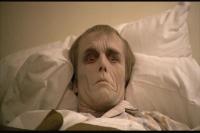 FilmCrave Points
| Activity | Points |
| --- | --- |
| Total Ratings | 156 |
| Total Reviews | 156 |
| Total Lists | 6 |
| Total Plots | 8 |
| Total Points | 828 |
Latest Friends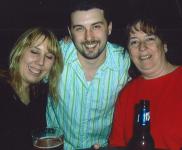 Josh C
Producer
gideon43's Information
Ranking Status: Director
Name: Steve Coverdale
Gender: Male
Current Area: York
Home Town: York
About Me: I live in York England, I Iove movies, movies matter. The worst movie in the world is still a whole lot more fun than sitting down to watch Britains got talent or the X factor.
Interests: Movies, football (or Soccer as you yanks call it) Cricket, Cycling, Stephen King books, TV
Movie Profile
Film I Love: Dirty Harry
Film I Hate: Any big budget crap that is just looking to make money
Guilty Pleasure: Low Budget Horrors with a bit of style
Favorite Genre: Horror
Least Favorite Genre: Comedy
Favorite Actors: Clint Eastwood, Eliza Dushkoo, Charles Bronson, Julianne Moore
Favorite Director: Carpenter/Tarentino
Movie Quotes: I know what you're thinking. Did he fire six shots or only five? Well, to tell you the truth, in all this excitement, I've kinda lost track myself. But being as this is a .44 Magnum, the most powerful handgun in the world, and would blow your head clean o

You're only supposed to blow the bloody doors off!

"I'll be back"
Latest Movie Review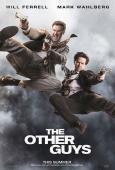 The Other Guys
I'm like a peacock, you gotta let me fly!

In a year of very few decent out and out comedies, The Other Guys feels like an oasis in a vast desert of mediocrity. A buddy movie about a couple of mismatched cops is hardly ground-breaking yet the chemistry between Will Ferrell and a surprisingly good Mark Wahlberg ignites the screen. A high laugh quota (yes, a few gags miss-fire but isn't that always the case), high octane action scenes and a reasonably decent plotline help to propel "The Other Guys" to "Anchorman" like status. An uneven, crude and spotty movie it may be, but the Other Guys unquestionably stakes a claim as one of the comedies of the year.
Recent Comments