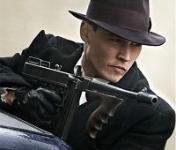 FilmCrave Points
| Activity | Points |
| --- | --- |
| Total Ratings | 870 |
| Total Reviews | 3 |
| Total Lists | 14 |
| Total Plots | 0 |
| Total Points | 989 |
Latest Friends
Justice's Information
Ranking Status: Director
Name: Nathan Meyer
Gender: Male
About Me: I'm a giant coward. I know right! if Micheal Myers were after me I'd give up and just die. why is he so angry anyway, it's not like i personally did anything to piss the guy off. LAME!!!
Interests: XBOX 360, The Punisher, and my Mighty Muggs collection. Wow thats pretty bad. What I meant to say was...going to the gym, reading Mens Health, and fast cars.
Movie Profile
Film I Love: Role Models
Film I Hate: Mortal Kombat: Annihilation
Guilty Pleasure: All of the Harry Potter Films
Favorite Genre: Comedy
Least Favorite Genre: Musical
Favorite Actors: Johnny Depp, Robert Downey Jr., Paul Rudd, Ryan Renolds
Least Favorite Actors: Kristen Stewart, The Wayans Bros., Renee Zellweger, Queen Latifah
Favorite Director: Zack Snyder
Least Favorite Director: Uwe Boll
Movie Quotes: Will Turner: You want me to find this? Jack Sparrow: No. You want you to find this, because the finding of this finds you incapacitorially finding and or locating in your discovering the detecting of a way to save your dolly belle, ol' what's-her-face.

"Slappin' da Bass"

Will Hayes: Yes, I am in fact the toilet paper guy, but feel free to cal me the bagel-and-coffee guy. Or, Todd in accounting calls me Chrystal, which I'm pretty sure is a girl's name.
Latest Movie Review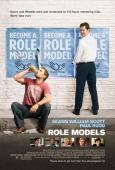 Role Models
My Role Models

What can I say about Role Models except that I absolutly loved it. Paul Rudd has easily come into his own and established himself as a powerhouse in all things comedy. From his quick witted comments to his smart humor, he is the star of this film. Not taking away from Seann William Scott, he was able to complement Rudd with his own style of in your face crude humor. I believe these two made the movie what it is, the best comedy I've seen in years. Enough said.
Recent Comments