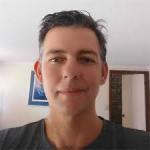 FilmCrave Points
| Activity | Points |
| --- | --- |
| Total Ratings | 10 |
| Total Reviews | 10 |
| Total Lists | 3 |
| Total Plots | 0 |
| Total Points | 40 |
Latest Friends
Alex
Movie God
JohnSmith's Information
Ranking Status: Aspiring Actor
Name: John Smith
Gender: Male
Current Area: New York, USA
Home Town: New York, USA
About Me: Why do I watch movies? Because I like to that's why!
Interests: Film Youtube Vlogging Gaming Music
Movie Profile
Film I Love: Pulp Fiction
Film I Hate: Star Wars
Favorite Genre: Thriller
Least Favorite Genre: Sport
Favorite Actors: Harrison Ford, Samuels Jackson, Morgan Freeman
Least Favorite Actors: Tom Cruise, Bradley Cooper
Favorite Director: David Fincher
Movie Quotes: Louis, I think this is the beginning of a beautiful friendship.
Latest Movie Review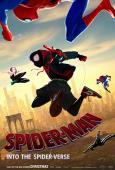 Spider-Man: Into the Spider-Verse
At first, I expected I was gonna be disappointed because all of the trailers for this Spider-Man looked childish and too millennial for me. And being a fan of the Tobey Spider-Man, I had high expectations. Surprisingly though, I was able to still love the film!