FilmCrave Points
| Activity | Points |
| --- | --- |
| Total Ratings | 53 |
| Total Reviews | 2 |
| Total Lists | 3 |
| Total Plots | 0 |
| Total Points | 69 |
Latest Friends
Alex
Movie God
CptSpaulding's Information
Ranking Status: TV Extra
Gender: Female
Education: @symsoa
Employer: Yhaoo: Sym_Soa
About Me: I not like speak of me, in a social network. I'm a simply person....
Interests: Movie, Tv-Show, and very more....
Movie Profile
Film I Love: The mummy,dogma,007,the blues brothers,star trek,star wars, rob zombie movie, and much more
Film I Hate: Lord of the Ring - black swan - and more more
Favorite Genre: Horror
Favorite Actors: Jhon travolta, Nicolas Cage, Arnold Vosloo, Ron Perman
Favorite Director: Rob Zombie
Movie Quotes: "Death is only the beginning" The Mummy "We're on a mission from God" Blues Brothers "Space the final frontier" Star Trek "Use the force Luke" Star Wars "I am the devil and I'm here to do the devil's work" Devils Reject And more and more

http://psychovilleland.wordpress.com/

http://asylumland.wordpress.com/
Latest Movie Review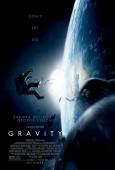 Gravity
This film does not convince me. Advise me to see it? I'm not a fan of Clooney.