Watch Trailer
Add to List
Request Correction
Write Plot
Write Review
Movie Information
Quick Reviews
Full Reviews
Movie Lists
Movie Talk Posts
CptSpaulding
TV Extra
CptSpaulding - wrote on 2013-09-30 07:48
This Thriller, (not a horror movie)I loved it.And nicely done, excellent plot, excellent actors.Personally, I found it very realistic, not so much for the "want to help others," but for realism and cynicism of the neighbors.The hatred envy, accumulated during the year, caused by is protagonist, who do not realize that sometimes silence in silence and better.Realistic, wonderful,My vote: 10 +
Jacob Zembower
Producer
Jacob Zembower - wrote on 2013-06-29 20:04
Nothing like the hunger games. Not preachy at all. It's a great home invasion thriller with high tension and a few shocks along the way. It's quite intense the whole way through. There aren't any cliches that usually fall into the home invasion genre. I gave a it 3 but I'm thinking of giving it a 3.5 because it didn't waste its ingenious premise. And I don't doubt that someday something like 'the purge' will be a real reality for us. Great thriller, grisly, wonderfully acted (especially by the young actors) and once it starts it doesn't stop. I had to pause to catch a breath. My mom loved it too. We are big horror films. The only thing that bugged me was the kids running off and vanishing throughout the film, but then I realized why. This is a very underrated film and deserved a much higher RT score. Plus it doesn't fall into hopeless nihilism and I appreciate that. (e.g. Kidnapped) and a sequel is already in the works. Which I look forward too. Plus the woman kick ass, and female empowerment is great. I'm a female feminist at heart despite being a male. But I love when strong female characters are put in films like this. so 3.6/4 for me.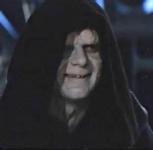 LeeAnn M.
Producer
LeeAnn M. - wrote on 2013-04-29 16:40
It seems comparison has been made about how R.I.PD. seems a lot like Men in Black and Ghostbusters. The trailer for The Purge seems a lot like The Hunger Games. I don't mind that new movies are similar to older ones. I am interested in The Purge, but it will be a rental for me.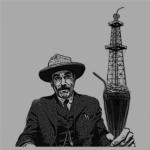 Looneymanthegreat
Producer
Looneymanthegreat - wrote on 2013-04-12 08:40
I saw this trailer before Evil Dead the other day, and I thought it looked interesting.  it looks a little silly and preachy, but at least it looks unique.  any half-decent looking original movie is worth seeing in my book, especially in a world filled with super-heroes and remakes.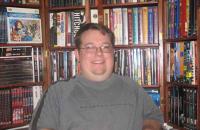 Chris Kavan
Movie God
Chris Kavan - wrote on 2013-04-06 23:32
The concept seems completely ridiculous but the trailer did a good job of making it look interesting (though, isn't that the job of trailers?). I would say it's a rental for me. As long as Lena Headey goes all Cersei Lannister on someone, it will probably be worth at least that much.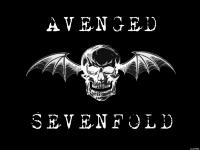 MikePA
Producer
MikePA - wrote on 2013-04-06 19:21
There's a lot of hype surrounding this film. To be honest, I think it looks stupid. However, I will probably end up seeing it. If you watched the trailer what do you think?
Post a Comment