Watch Trailer
Add to List
Request Correction
Write Plot
Write Review
Movie Information
Read Plots
Quick Reviews
Full Reviews
Movie Lists
Movie Talk Posts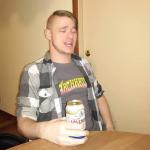 Snoogans
Movie God
Snoogans - wrote on 2012-10-13 01:48
I think the movie is solely a piece about the main character Freddie and also his relationship with Dodd.  I found the best scenes in the film are the ones that they share together, just the two of them.  Freddie does go through some sort of psychological progression, but I never understood where he ended up.  I didn't feel that I was with him on his journey to better himself, but rather watching it from a distance and trying to study it.  To me, the final scene is ambiguous, but not for the right reasons.  I'd rather the film ended with Freddie and Dodd's last scene.  That would've left more to ponder.
Chris Kavan - wrote on 2012-10-09 17:18
For anyone who has seen this, I would be interested on what you thought the overall message of this movie was about. My ideas are summed up in my review - but I'm interested to see how other people saw things through their point of view.
Chris Kavan - wrote on 2012-09-25 20:04
Even amongst the indie circuit or film fest circuit or whatever you want to call it, Hyde Park on the Hudson has been getting decidedly mixed reactions. But it's the exact kind of movie that Oscar loves - I expect nominations but the split amongst critic will probably not lead to wins.
Alex
Movie God
Alex - wrote on 2012-09-25 17:54
Hyde Park on the Hudson looks like it could be not good. Similar to my week with M, right? I mean it was OK but disappointing on what it could have been.
Chris Kavan - wrote on 2012-09-25 10:51
Let's see: historical/biographical drama featuring a president and royalty - well-respected actors - British people... I'm guessing this will probably make an appearance as well, though these kind of films always leave me a little cold - even if it looks like this one involves at least some humor.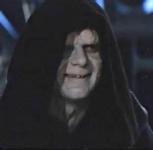 LeeAnn M.
Producer
LeeAnn M. - wrote on 2012-09-25 05:45
What are your thoughts about "Hyde Park on the Hudson?"
Chris Kavan - wrote on 2012-09-24 23:40
Luckily, it looks like it is playing locally - I will catch it, maybe not this week, but certainly soon. My picks for Oscar contenders include this film, Lincoln (a definite lock) and most likely Argo. I still hold hope that Moonrise Kingdom gets recognition - it's still my favorite film of the year (thus far).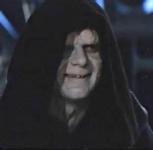 LeeAnn M.
Producer
LeeAnn M. - wrote on 2012-09-22 15:53
I usually don't watch Philip Seymour Hoffman movies. His slow drawl and pink complexion turn me off. (But I did love him in Red Dragon because of the fate of his character.) I must say that I will be watching this one. Amy Adams and Joaquin Phoenix put a lot of effort in portraying their characters. I'm willing to pretend "I'm Still Here" didn't happen. Phoenix took a chance and failed, but at least he took the chance. I have got to stop thinking about award prospects until I see the film because of my anticipation and let down with "The Tourist." Right now, I strongly think "The Master" and "Lincoln" are the best bets for Oscar night.
Chris Kavan - wrote on 2012-09-18 16:10
I'm usually not one to jump on the award-show bandwagon, but I have to think, given the movies massive limited release numbers that we'll be seeing more of it come Oscar time. I'm thinking as it's pushed wider I'll have a chance to see it for myself and see if the buzz is worthy, but I've always been impressed with Philip Seymour Hoffman and it's nice to see Joaquin Phoenix back after his bizarre "I'm Still Here" fiasco.Paul Thomas Anderson has likewise impressed me in the past with There Will Be Blood and Magnolia. I have a feeling nominations will be in order, but I'll have to see this (and the competition) before I can make an assessment on its chances of winning.
Post a Comment