Watch Trailer
Add to List
Request Correction
Write Plot
Write Review
Movie Information
Quick Reviews
Full Reviews
Movie Lists
Movie Talk Posts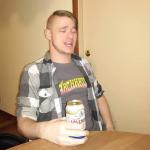 Snoogans
Movie God
Snoogans - wrote on 2011-12-24 17:47
I had never read the books, or watched the original films, but I genuinely enjoyed this film.  I think that most other film fans will appreciate it and most of the mainstream audience will be turned off.  There isn't really a middle ground with this kind of movie.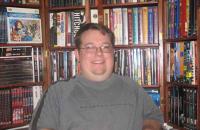 Chris Kavan
Movie God
Chris Kavan - wrote on 2011-12-23 16:06
This is just as good as the original - and even better in some aspects (namely the score and the perfect cinematography). I found it to be darker than the original. I rated it the same in the end:Girl with the Dragon Tattoo, The (2011)Fincher's Dark Vision is a Worthy Remake3.5/4 starsI am a fan of the original Swedish version of the film, and when I first heard they were going to do an American remake, I had my doubts. Yet when I heard David Fincher was attached, I was suddenly interested again. Fincher is meticulous to detail and no one can craft a dark vision better - needless to say, this film was in the right hands.

Is Fincher's film better than the original? I would say it's just as good (I awarded both the same score). One thing they got right is the tag line - this is the feel bad movie of the year. From the opening, that looks like it could come out of a NIN 90's era video - Trent Reznor's version of Immigrant Song with Karen O on vocals plays over an oil-drenched, technological nightmare - that's the best way I can describe it - and you know this movie isn't set out to be a pleasant ride.

One thing Fincher gets right is the casting of Rooney Mara was the right choice. You will here a lot of arguments for Mara vs. Noomi Rapace - they're both good choice, but Mara's version just seems a little on the darker side. From the look - piercings, the bleached eyebrows, the hair and outfits - and, most important, simply her facial expressions - I didn't think anyone could pull of Lisbeth Salander after Rapace, but Mara's performance is just perfect.

If you think the look is the only thing that's dark about the character, Fincher also wasn't about to shy away from the darkest moments from the book. There are some definite squirm-inducing scenes one can only describe as depraved and violent. The retaliation is just as brutal. How does one even prepare for such a thing? The fact it appears believable makes it all the harder to watch - it's upsetting, but I'm glad he didn't back down.

Other than Mara, Daniel Craig makes a good choice for disgraced journalist Mikael Blomkvist. Craig is pretty much playing the stoic, determined type once again - unlike Bond, don't expect any action sequences, but he makes a logical, if not overly exciting, choice. Christopher Plummer brings the right amount of gravitas as Henrik Vanger, patriarch of one of the most twisted families around. Yorick van Wageningen - not a name I'm familiar with, deserves recognition for what he had to perform, and endure, for Nils Bjurman - his part is just as important as Mara's and I must say one of the reasons it works is that he plays it well.

The rest of the cast is decent, if not a tad bland. Stellan Skarsgård does fine as Martin Vanger, though nothing that stood out for me. Likewise, I wish we had got to see more of Robin Wright as the relationship between her and Craig didn't seem fully developed. Relationships are a key, and that's probably the one area that I felt was missing in the film (more on that a little later).

The once character that truly seems to stand out isn't even an actor - it's the setting. I read that they filmed in Sweden during one of the coldest winters on record, and it certainly comes through. Look, I'm in Nebraska and I've dealt with some cold winters in my time, but even I felt a chill in the air just watching that initial scene when he arrives on the island because it didn't just seem cold - it was cold. The wind, the snow - it looks like it goes down to the bone, and in this movie, it's a perfect fit.

Another perfect fit is the score by Trent Reznor and Atticus Ross. I was impressed with The Social Network and I continued to be impressed by their work. Pulse-pounding but never intrusive - dialed-down when it needs to be - I can honestly say I wouldn't change a note, it's that spot on. If they're not nominated again, I will be surprised.

The story pretty much follows the book - a bit more polished than the Swedish version. I liked how they incorporated the flashback scenes with the present day. Even though I knew how things eventually ended up, I was never bored with this version. If you haven't seen the original, or read the book, I imagine you'll get even more out of the mystery and revelations.

There are, however, some omissions I find worrying, which prevent this from a perfect score. As I said earlier, relationships make up a fair bit of the plot - and while I did find the Blomkvist/Salander relationship to be presented better in this film, the other relationships were either scaled back or cut out altogether. Fincher also had a much more abrupt end than the original, and while there was some dialogue hinting to the next book (The Girl Who Played with Fire), I like the tease in the Swedish version much more. They also changed how they resolved the mystery - the people involved, but this didn't bother me near as much as the other two factors.

In the end, Fincher's version is a just as dark if not darker than the original and stands on its own. This is one remake that lives up to the original, and in some aspects, even surpasses it. As long as you can deal going to some unpleasant places, it's worth the time.view review +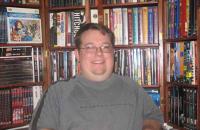 Chris Kavan
Movie God
Chris Kavan - wrote on 2011-11-22 14:31
I always have high hopes for David Fincher. I didn't think anyone could make a compelling movie about Facebook of all things, but he proved me wrong.I loved the book and also thought the Swedish version did a good job. Fincher looks like he's going a bit darker on his route - which is okay by me. If anything - that's what was missing from the Swedish version. I will second you - this is also my most anticipated film of December and Oscar season.
Alex
Movie God
Alex - wrote on 2011-11-21 23:08
I think this is the movie I am most looking forward to for the Oscar season. I think Melancholia also looks promising for me. Will this be as good as the original?
Post a Comment