Watch Trailer
Add to List
Request Correction
Write Plot
Write Review
Movie Information
Quick Reviews
Full Reviews
Movie Lists
Movie Talk Posts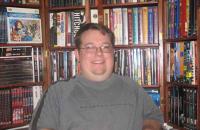 Chris Kavan
Movie God
Chris Kavan - wrote on 2011-02-17 09:52
The TV spots I've seen make it look intriguing, but it's not my usual choice to see in theaters. If there's enough interest I would go, but it's one I would definitely check out on DVD.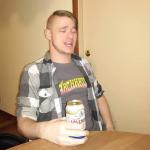 Snoogans
Movie God
Snoogans - wrote on 2011-01-26 15:20
I'm on the fence with this one.  It seems intriguing and has a good cast that I'd like to watch, but the trailer just reminded me to much of the premise of the film Dark City.  I may wait for the dvd.
Alex
Movie God
Alex - wrote on 2011-01-16 20:58
Just added it to my Movies To See 2011 list. Looks like it could be a decent spring flick.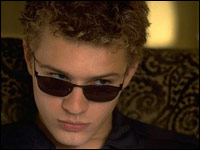 DivineTragedy92
TV Extra
DivineTragedy92 - wrote on 2010-06-01 18:07
I personally love films about secret societies and this film looks like it will be a captivating piece of filmmaking. It is about a secret society that monitors the entire world and makes sure that everything happens according to plan. A passionate relationship between a poltician and a ballerina is interrupted by this organization due to the fact that they are not meant to be together. Sounds like a great story and it definitely has a lot of potential. The cast is excellent. We have Matt Damon, Emily Blunt, Terence Stamp, John Slattery, and Anthony Mackie all in the same movie! This I believe will be a masterpiece...
Post a Comment