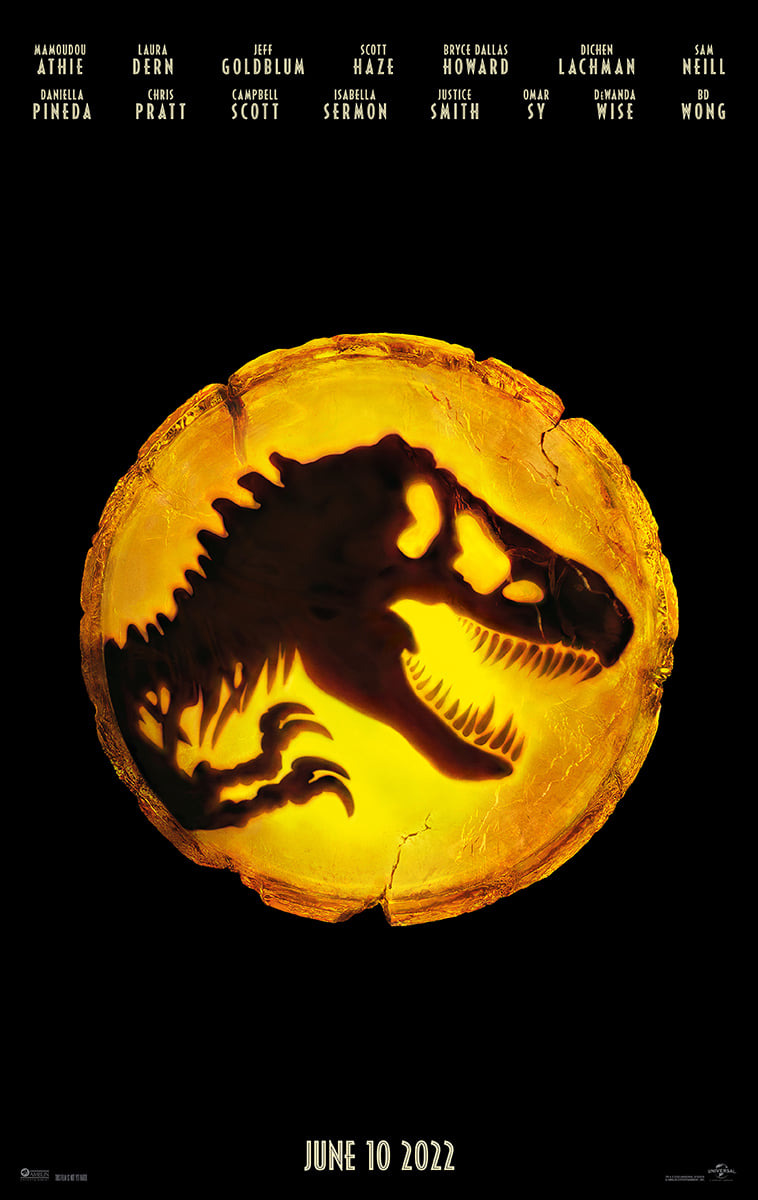 Jurassic World Dominion
Dinosaurs run amok but there's still a park
Indyfreak - wrote on 06/24/22
Ludicrous plot aside, I had a good time with this sequel being touted as the 'epic finale' for the now 29 year old movie franchise. Though I can see them doing more since it will probably make a lot of money.
It's cool seeing the original cast team up with the younger crew. Pratt and Howard are decent but newcomer DeWanda Wise comes close to stealing the show as a badass pilot. Campbell Scott is pretty bad as an evil tech CEO though. It's heartwarming to see Sam Neill and Laura Dern reprise their roles again as Alan Grant and Ellie Sattler. Although Jeff Goldblum is more fun to watch as Ian Malcolm again and he has the best one-liners.
Compared to the first two JW movies, one thing I appreciate about DOMINION is that it embraces its absurdness with gusto. There's a subplot with mutant locusts that's pretty stupid but the other stuff was cool. Seeing a black market with dinos instead of drugs or guns was pretty cool and the raptor motorcycle chase is an awesome action scene. The finale takes place in a park full of escaped dinosaurs once more but there's more variety to the prehistoric wildlife this time. There's raptors that can swim, a giant dino with massive claws, the classic T-Rex, an aggressive rival named the Giganotosaurus, and plus a lot of angry pterosaurs.
At being number six in the franchise, there are some new ideas that lend themselves for cool action scenes and dangerous predicaments. As for the science fiction elements, it's practically a cartoon at this point. Giant bugs and human cloning, oh my. But it's hard not to enjoy seeing a plane taken out by a giant pterosaur or watching a mosasaur sink a fishing boat.