3.5/4

3/4

3/4

1.5/4

2.5/4

3/4

1.5/4

3/4

1.5/4

3/4

3/4

1/4

2.5/4

1.5/4

3.5/4

2.5/4

2/4

3/4

2.5/4

3/4

1/4

3/4

1.5/4

3/4

2/4

Next 25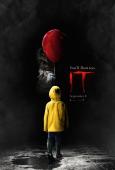 It (2017)

3/4 stars
The biggest horror movie of all time is a sufficiently creepy and well acted thriller. However it is not as scary as promised in the trailer. Don't be alarmed, this isn't a slight against the dark tone and unsettling sequences that work at putting the audience at ease. But there hardly was a moment of genuine dread, more like anxiety. Though some may be more susceptible than I was.
Still, no one can accuse the cast of being lazy. Bill Skarsgard is perfectly cast as Pennywise the clown. The young cast do a good job;standouts include Sophia Lillis and Finn Wolfhard as Beverly and Richie.
'IT' is entertaining. It boasts a nasty villain, solid direction from Andres Muschietti, and a few standout scenes.