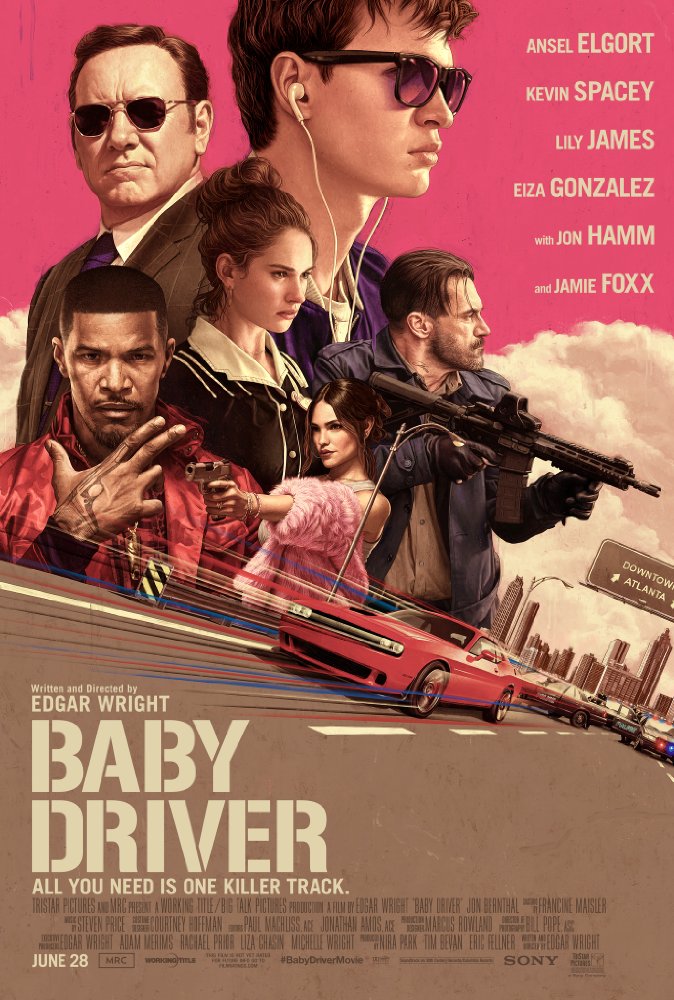 Baby Driver
Baby Driver is a wild ride of fun and style.
Indyfreak - wrote on 06/29/17
Baby Driver is nothing necessarily new in terms of storytelling but it's a fantastic example of how style can have substance at the same time. Edgar Wright directs a smart slick caper with exciting car chases, snappy dialogue, and colorful characters.
Baby (Ansel Elgort) works for a cunning criminal (Spacey) as their crew's getaway driver. Due to a childhood accident, his hearing isn't up to speed but he can hone in his senses to superhuman degree via playing pop music. It's almost as though his whole vehicle becomes in sync with the songs. However, Baby is weary of his dangerous lifestyle and aims to run away with a newly found sweetheart (James). His amiable but violent companions have other plans for him though.
The breezy pace and earnest romance never seem at odds with the casual violence and the darker edges of certain characters and situations. The cast is strong and give charming performances even if they're outright kooky. Ansel Elgort has the makings of a leading man and Lily James is sweet as his kindly love interest. The supporting cast is full of heavy hitters like Jon Hamm, Kevin Spacey, Jamie Foxx, and Jon Bernthal pulling their weight equally.
The car chases are some of the best in recent memory. They're creatively staged and consistently exciting.
And the movie is FUN.