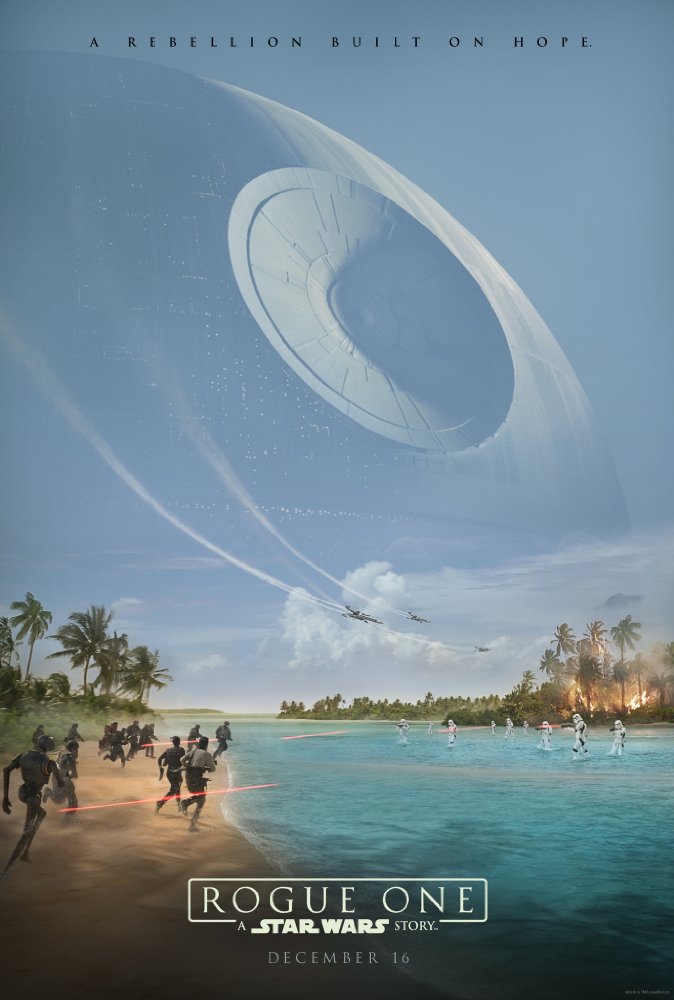 Rogue One: A Star Wars Story
Rogue One: A Success Story. Good job Disney!
Indyfreak - wrote on 01/13/17
Audiences returned to Star Wars with Abrams' entertaining if unoriginal The Force Awakens. Gareth Edwards reminds audiences why we love Star Wars in the first place with his dark and exciting installment ROGUE ONE.

The film presents us with the Rebel Alliance in full swing against the insidious Galactic Empire which is rumored to be building a doomsday weapon, described in whispers as a planet killer. They plan to contact or preferably kill the machine's creator by hiring his daughter Jyn Erso to track him down. Jyn Erso (Jones) is outfitted with a motley crew of killers, spies, saboteurs, and one very snarky but badass droid (Tudyk). They are met with resistance from skeptical rebels, persistent storm-troopers, Imperial assassins, and Darth Vader himself!

ROGUE ONE is not just a space opera but it is also a wartime adventure film. The ground battles, dog fights, and duels are all staged splendidly. Those felt short-changed by the more comedic action in 'The Force Awakens' will be pleased by the gripping and often dirty shootouts and skirmishes. Darth Vader himself gets in on the action in a short but fantastic sequence.

As an ensemble action film, ROGUE ONE works in making its ragtag cast of rough-n-ready characters memorable, granted even if I don't remember their names. I at least know their personalities. Felicity Jones' posh accent might be off at first but she proves a resourceful and relatable protagonist. Her counterpart Cassian (Diego Luna) is a tad darker in attitude but no less heroic. Alan Tudyk is the stand-out as the burly but wisecracking droid K-2SO. Mads Mikkelsen, Forest Whitaker, Riz Ahmed, and Donnie Yen demonstrate how the Rebel Alliance (and in a greater sense bravery) can arise from any person. Ben Mendelsohn is a different kind of Star Wars villain, the pompous prick of a bureaucrat who is smarmy enough to curry favor with Darth Vader.

The first half of ROGUE ONE is a tense spy thriller and by the third act, it's a full blown war epic. It's arguably the best action that we've seen in a Star Wars movie since Return of the Jedi. Although ROGUE ONE is a more brooding picture, there's still humor, heroics, and more importantly hope to be had in the movie. Especially with the closing shot.