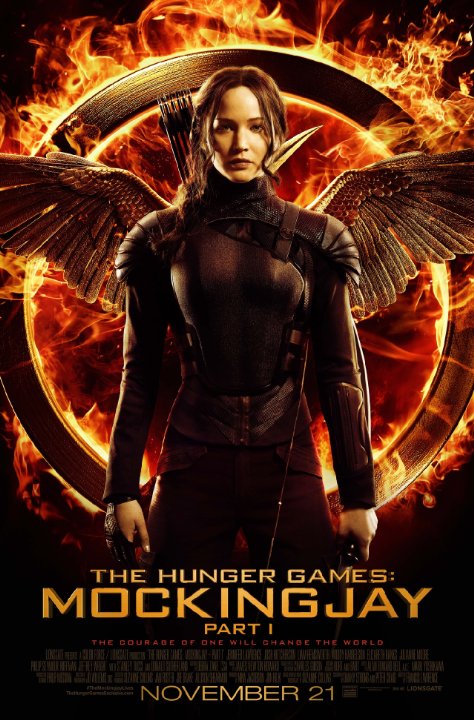 The Hunger Games: Mockingjay Part 1
Not bad but Part 2 better be worth it.
Indyfreak - wrote on 11/22/14
On the one hand, it's nowhere near as bad as I thought it was gonna be considering how they cynically decided to split the last book into 2 movies solely for monetary gain.
But on the other, while the film does take its time developing the characters alittle better there is little action and adventure compared to the previous installments in the series. It's probably the talkiest young-adult blockbuster yet produced.
Ironically, Mockingjay Par 1 is the most expensive Hunger Games movie yet and it shows with the more polished visuals and grander scale. It's a shame there's not enough spectacle to show it off more. Hopefully, as with the last Harry Potter movie, Part 1 is just a warm-up for the high-energy finale that everyone's been waiting for.
Oh yea, I bet you're wondering about the cast. Well as you and I know, the Hunger Games cast is now officially the best yet assembled for a young-adult adaptation not because they simply appear in the movie but they're all heavily involved in the plot in the grand scheme of things (take that Harry Potter). The returning bunch like Jennifer Lawrence, Donald Sutherland, Philip Seymour Hoffman, Stanley Tucci, and Elizabeth Banks are all good whilst newcomer Julianne Moore is a standout for her icy yet oddly understandable performance as the resistance leader President Coin. Since the film is only the first half of a bigger story, the minor characters who've made previous appearances do become better fleshed out which is a nice way to kill time I guess.
Compared to the sprawling 2 and a half hour running time for the last 2 movies and the lack of action this time around, it's for the best that Mockingjay Part One does not dawdle and waste anymore of your time than you would want it to.
Recent Comments