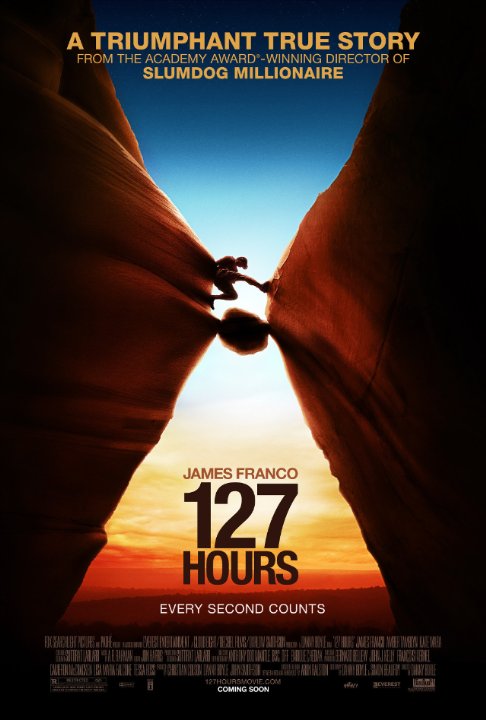 127 Hours
Scooby- Doo where are you?
Matthew Brady - wrote on 10/24/14
Aron Ralston: "I'm in pretty deep doodoo here."

The story is about a mountain climber becomes trapped under a boulder in a remote area near Moab, Utah, he must resort to extreme measures in order to survive.

Danny Boyle once again proves that he is a fantastic director in this movie. The way he shots and show the trouble that are main character goes through, it's truly great. The cinematography in this movie took the wind out of me it's that brilliant. This is James Franco best role I've seen him. He made me care about his character and he almost made my cry a little a bit.

My only nick picks with the film are the goofy scenes with the Scooby-Doo scene. I'm sorry but that scene came out of no where and lost the serious of the movie for me, and I no his seeing things because his losing a lot of blood and he's in a tight space, but still you can't help to ask "What the hell was all that about?".

127 hours is a excellent film with mind blowing camera work and one of the best directing I've seen since Spielberg.