2/4

3/4

3/4

3/4

3.5/4

3.5/4

2.5/4

2/4

2.5/4

2.5/4

3/4

3.5/4

2.5/4

3.5/4

3.5/4

2.5/4

N/A

2.5/4

3/4

3/4

2.5/4

3/4

3/4

3/4

3/4

Next 25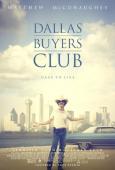 Dallas Buyers Club

3/4 stars
This is an "actors' movie." The acting was phenomenal! Matthew McConaughey and Jared Leto absolutely deserve their Oscars. However, despite the heavy lifting that those two, and really the whole cast do, I felt like this could've been better. That's on the screenwriter and the director. It's not a bad movie, in fact it's really good, but it just felt like something was missing.

In some spots, I felt like the movie went by too fast, in others, I felt like it just dragged on.

However, I would recommend this film to anyone.