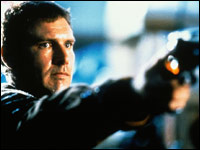 FilmCrave Points
| Activity | Points |
| --- | --- |
| Total Ratings | 1,536 |
| Total Reviews | 86 |
| Total Lists | 6 |
| Total Plots | 2 |
| Total Points | 1,836 |
Latest Friends
Alex
Movie God
fake_username's Information
Ranking Status: Producer
Name: Josh Smith
Gender: Male
Current Area: Albany, NY
Employer: Myself
Position: Private Film Reviewer (and sometimes consultant) - This job consists of finding the time in my busy life to enjoy several movies, at least four a week, while being able to contemplate said movie unless, which is more often than not, these movies are to mundane. The job doesn't pay much, in fact it usually costs some money, and reviews seldom leave my mind and find their way onto the internet due to excessive procrastination. Sometimes consultant refers to the few times where I spread this knowledge by recommending a decent movie to watch when called upon.
About Me: Hello, my name is Josh and I'm sixteen years old although not permanently. I love movies and I'm always finding great ones to watch. I'm not really Deckard, if I could get some pictures to upload, I'd be Jef Costello. I've already seen more films that any self respecting person should in a life time.
Interests: This is a film website.
Movie Profile
Film I Love: Blue Velvet
Film I Hate: L'Age d'Or
Guilty Pleasure: The Fantastic Adventures of Unico
Favorite Genre: Thriller
Favorite Actors: Marcello Mastroianni, Tony Leung Chiu Wai, Toshiro Mifune, Robert DeNiro
Favorite Director: Stanley Kubrick
Latest Movie Review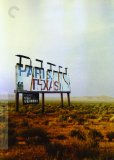 Paris, Texas
One of the most emotionally powerful movies I've seen and it doesn't rely on melodrama. Great style, music and an overall masterpiece. I recommend it to everyone.