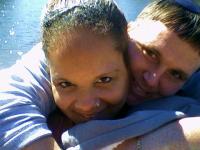 FilmCrave Points
| Activity | Points |
| --- | --- |
| Total Ratings | 519 |
| Total Reviews | 7 |
| Total Lists | 4 |
| Total Plots | 1 |
| Total Points | 561 |
Latest Friends
Nick
Producer
rangelnowlin's Information
Ranking Status: Director
Name: Robert and Karyn Nowlin
Gender: Male
Current Area: Portland, ME
Home Town: Jacksonville/S.Portland, FL
Education: On paper, applications, and on resumes, it's defined as "Some college." Some meaning more than highschool graduate OR IS IT some meaning less than a College graduate? Is the glass half full or is the glass half empty? It's our lives so we decide.On the movie "Reel," of life...these streets of "life" and paths we have taken, have taught us more than any book we have sat down and slowly read.
Employer: Self-Employed/Owner
Position: Advertising Firm C.E.O. - Money Makeing, fast paceing, staff craving, republican hateing, A+ Rateing, oppertunity sakeing....for anyone who wants to work for my wife and I. You'll get sales...comission, .Sales...and more comission. This=$$money in your pocket$$.
About Me: I watch alot of Movies with my wife and kids......beyond that, we take one day at a time. It is already written in gods eyes, it's just up to us wether or not we enjoy what is put infront of us. Take time to make time. LIFE IS about "WANTING WHAT YOU HAVE, NOT HAVEING WHAT YOU WANT!"
Interests: watching DVD's and going to the cinema , spending time with our children watching/going/betting on Red Sox games, we are die hard red sox fans, we do anything & everything to do with the redsox (get the "base"-ic stuff) . We critsize bad movies and advertise good movies. We love "B" actors who have the potential to be and "A" actor/aactress.... but hate "A" actor's/actress's who still should be at a "B" rating. A good actor/actress is someone who has worked thier way to the top. Not over night but not necassarily over YEARS. Natural born Actors are hard to come by, but are truely missed if we ever have to say "good-bye.".Pressure strikes, movie tradgity hits, and the "good," seem to still die young. We never get a chance then to see if the "young," would have ended up staying "good." The old grow wise but it dioesnt always mean the wise get to grow "old." It's all in the talent of the individual actor/actress. Even critics can be torn apart through the eyes of the media. For those who have made it...stay strong, live long, be wise, then fly. Although you may be on the other side, your names will be rememberd, in our eyes, you never truely die.
Movie Profile
Film I Love: The Note Book
Film I Hate: Not to sure about that
Guilty Pleasure: Eating junk food when my wife is sleeping
Favorite Genre: Drama
Least Favorite Genre: Musical
Favorite Actors: Samuel Jackson, Robert DeNiro, Johnny Depp, Denzel Washington
Least Favorite Actors: Arnold Swartzeneger, Wesley Snipes, John Cina, John Claude Van Dam
Favorite Director: Quinton Teratino
Least Favorite Director: Spike Lee
Movie Quotes: The most Important thing in Life...."NEVER SNITCH ON YOUR FRIENDS." Good Fellas.

Your with a faggit,,,ha...ha...ha/ Yeeeess Bee !!! Gone Baby Gone.

What,Do I look Like a Clown,am I here to make you laugh,do you think ima fuckin comedian or somethin.....givme da gun so i can blow his brains out...........No..No..You Ya,,do da da Don....Im just fucking around. Good Fellas.
Latest Movie Review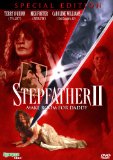 The Stepfather 2
Watch Out Step Kid's !

Well ,I can not campare this to part one but this particular movie was a good film.I do not want to say it was a blockbuster because I thought it was predictible.I liked the sneaky rolls and twist it offered.I also think it has a decent plot.Over all,a predictible but keep you in your seat film !!!