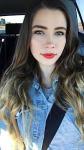 FilmCrave Points
| Activity | Points |
| --- | --- |
| Total Ratings | 10 |
| Total Reviews | 10 |
| Total Lists | 3 |
| Total Plots | 0 |
| Total Points | 40 |
Latest Friends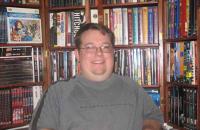 Chris Kavan
Movie God
JaneHall's Information
Ranking Status: Aspiring Actress
Name: Jane Hall
Gender: Female
Current Area: San Francisco, USA
Home Town: c, USA
About Me: I love romance films - and I'm sure they love me too!
Interests: Films Hanging out with friends Shopping
Movie Profile
Film I Love: As long as it's romantic!
Film I Hate: Any horror film!
Favorite Genre: Romance
Least Favorite Genre: Family
Favorite Actors: Tom Hanks, Robin Williams
Least Favorite Actors: Johnny Depp
Favorite Director: Quentin Tarantino
Movie Quotes: Frankly, my dear, I don't give a damn
Latest Movie Review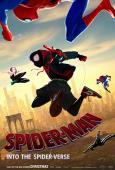 Spider-Man: Into the Spider-Verse
I didn't expect I would enjoy this movie this much. The trailers looked too hyped for me and so I thought it would flop just like the other ones. Surprisingly, it didn't and I had my eyes glued to the screen because of the awesome animation the creators put out. Really good job!